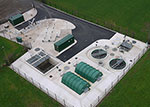 Northern Ireland Water has awarded a framework contract to wastewater treatment systems and solutions experts Jacopa for Rotating Biological Contactors (RBCs) potentially worth up to £7 million.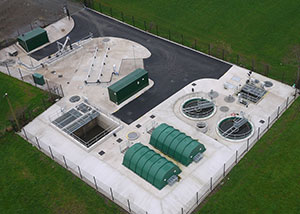 The framework term is for 7 years (5 + 2 year extensions).
The contract, for the supply, testing, and commissioning of RBCs to the water company, was tendered in two lots. Jacopa was appointed to the framework under Lot 2.
Northern Ireland Water regularly uses RBCs to replace or improve the wastewater treatment process, and the equipment will be provided 'on demand' to meet the needs of the utility. During evaluation the modular Jacopa RBC achieved 100% technical compliance.
Jacopa's modular RBCs are easy to install and maintain and are an effective solution for both short and long-term treatment needs. The robust solution is backed by the company's extensive operating experience of a large number of installed units in the UK and Ireland. The modular design enables Jacopa to offer a standard range of RBC units that meet the vast majority of customer requirements.
Jacopa Managing Director, Alex Lloyd, said, "We are delighted to have won this significant framework contract with a valued long-term client. The achievement of 100% technical compliance underlines our continued drive to set industry leading quality and value standards."