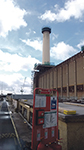 Bull Products' Cygnus wireless fire alarm system has been selected for use during the re-development of one of London's major landmarks, Battersea Power Station.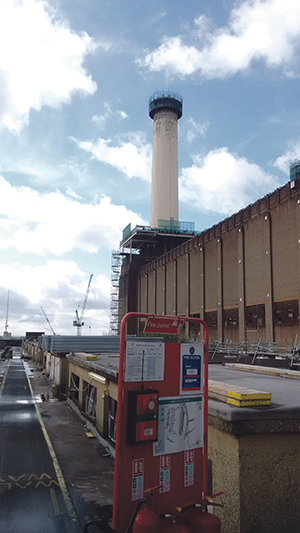 The Grade II listed building designed in the 1930s by Sir Giles Gilbert-Scott was decommissioned in 1983 and is now subject to an £8 billion re-development within 42 acres of former industrial land.
Phase 2 of the development involves the iconic power station building itself, where no less than 150 Cygnus wireless alarm systems are installed to ensure a safe environment for construction workers on site. With the project at groundwork stage and nearly all of the internals demolished, the Cygnus wireless alarm system is there to protect workers in the old wash towers, on ground levels and around all the pedestrian walkways.
The Bull Products' Cygnus system provides a comprehensive network of fire alarm call points, first aid alerts, combined call points and first aid alerts, smoke detectors and heat detectors which are linked together in different zones on a construction site. As many as 480 alarm and detector units can be linked in this way in different zones.
Battersea Power Station with its four towers is a massive building which is being redeveloped for mixed use with over 2 millionft² of retail, leisure, offices and new homes. There are six floors of office space, and sky villas at the very top of the building, all offering exceptional views across London. This is a six-year project scheduled for completion in 2020.
Further information on the Cygnus wireless alarm system is available from Bull Products on 01432 371170 by emailing: info@bullproducts.co.uk or by visiting the company's website at: www.bullproducts.co.uk