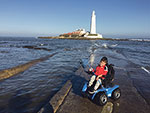 Designed for the great outdoors, the Extreme X8, Frontier V6 and Frontier V4 powerchairs from All Terrain Wheelchairs will take you places you never thought possible.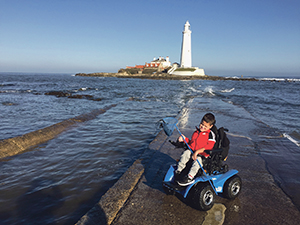 Whether it's the beach, across ploughed fields, through mud and over ice, there is no terrain out of bounds for these chairs.
The freedom and independence the chairs offer can be life changing for many people and their families, allowing people to live their lives, work, and play.
Bespoke built for every individual. All Terrain Wheelchairs offer a range of seating solutions, control options and customisation. Every chair will be unique because no two people are the same.
We offer free demonstrations in your own home and surrounding areas along with fantastic aftercare from a company that cares.
T 01952 471255
www.allterrainwheelchairs.co.uk