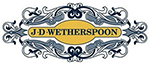 JD Wetherspoon, one of the largest pub operators in the UK, was in the process of upgrading its pubs with new toilet facilities and was looking for a vandal-proof lock for its toilet cubicles.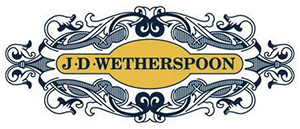 We worked closely with Wetherspoons to identify its needs. It was suffering from vandalism of its toilet cubicle locks on a weekly basis, which was inconveniencing its customers and costing money every time a toilet cubicle lock or catch needed replacing.
We trialled a number of Burstcatch installations which replaced the original catch but retained the original lock. This saved them time, money and simplified installation. The client quickly realised that it was the perfect solution for it and each one it installed was instantly saving them money by eliminating lock repairs and improving the customer experience.
After receiving feedback from the landlords that had benefited from the Burstcatch installed toilet cubicles, it was decided to make our vandal-resistant toilet door lock standard across all its pubs and clubs. We have been working closely with its designers & our network of resellers to make sure they have the information and stock they need for this washroom renovation programme.
T 0151 608 8666
www.burstcatch.co.uk