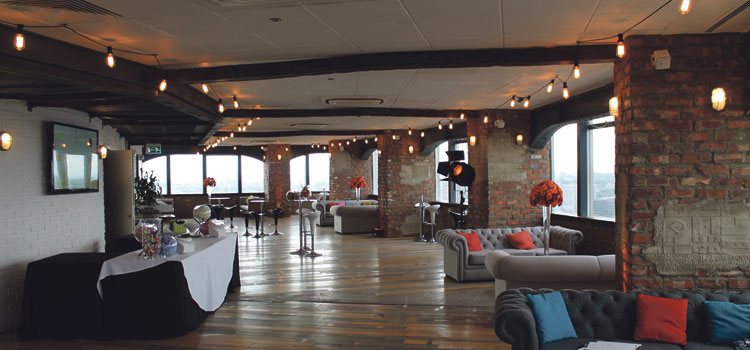 Business and Industry Today is extremely proud to present MJ Lights as its selected Lighting Specialists Company of the Month.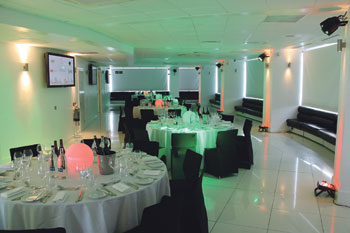 The event lighting and production services company, MJ Lights, equips a variety of events with innovative yet cost-effective lighting solutions. Serving projects throughout the UK and Europe, the company strive to meet all your lighting needs.
Initially set up in 2007, MJ Lights began when Managing Director, Matt Jabczynski turned his hobby into a career. Starting with just a handful of lights, the company has since spiralled into a large base in Cardiff serving events from simple conferences to full touring/festival lighting rigs. With years of experience and a superior knowledge of the industry, MJ Lights provide equipment and services to suit any event.
"MJ Lights specialise in being quirky," commented Matt. "From hanging LED shapes to creating vintage lighting looks, we work hard to give the best we can on budget. Our can-do approach ensures that we bring our client's visions to life creating unique and diverse experiences on every occasion."
Equipped with a vast range of lighting, rigging equipment, temporary power distribution, LED video, AV and sound systems, MJ Lights can provide everything you need for an unforgettable event. The dedicated team of Technicians, Designers and Event Managers have a wealth of experience in events ranging from concerts and festivals to TV and corporate events.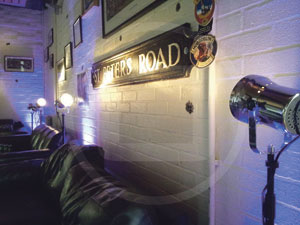 A new division of MJ Lights, Glo, consists of battery powered LED illuminated shapes for every application. The fun way to light up your event and create a theme or ambience, Glo shapes can be used as seating, to create bars or segment spaces. They are completely wireless and remote controlled allowing them to last up to 8 hours on a single charge. Designed for flexibility, they offer 16 present colours and the ability to chase or fade as desired.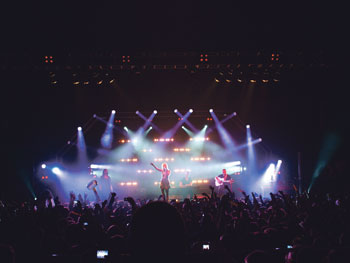 "We work with many agencies and production companies for blue chip end clients and some funky ones as well," explained Matt. "Out of the ordinary and bespoke technical solutions is a large proportion of our work, so often, where we may not have a solution available, we will purchase or manufacture one for you. Therefore, if there is something you are looking for, but it is not listed on our website, please get in touch and we will work with you to find a solution."
When asked to discuss the company's plans for the future, Matt concluded, "We work hard to stay true to our values that every customer is treated the
same and gets an excellent service. Whilst we plan to grow, it's important to us that our small company continues to stay quirky and provide all clients with their usual service.
"Whether we are providing our equipment on a dry hire basis, or providing a Lighting Technician to adhere to all of your needs, we guarantee your experience with MJ Lights will be both personal and of ease."
T +44 (0)29 2009 2700
hire@mjlights.co.uk
www.mjlights.co.uk