The British Metals Recycling Association (BMRA) is warning metal recyclers and wider waste operators that accept non-WEEE cables, they must notify the Environment Agency (EA) if they are using or intend to use the recently issued Regulatory Position Statement (RPS) 276. If they do not, there is a danger the RPS could be pulled prematurely. This affects sites operating under the T9 exemption as well as permitted sites.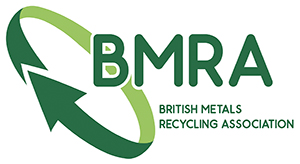 BMRA is aware that only around eight companies have notified the EA to date and, if the RPS were to be withdrawn, operators would have to vary their existing permits, or apply for a new permit, or stop accepting hazardous waste cable.
"If you are processing non-WEEE cables, then you are likely to be dealing with a hazardous waste. The rationale behind RPS 276 is to enable operators, whose permits do not include the relevant EWC codes for hazardous cables, to continue operating lawfully. Unless companies can demonstrate the cables they are processing are non-hazardous, they are likely to be in breach of their permit conditions and risk the EA taking enforcement action if they haven't notified the EA they are using the RPS," said Howard Bluck, BMRA's Technical Director.
"Notifying the EA is a very simple process. Simply email: WasteTreatment@environment-agency.gov.uk to tell them who you are, your site address, and the maximum quantities of cable that you will store (at any one time) and treat (in any one day). Although your permit will need amending at some stage to include the hazardous waste codes, you will be able to continue handling these cables in the meantime."
For more information on RPS 276 and to check you can comply with its requirements, please see RPS 276 Storing and treating hazardous waste cable.
For more information on the specific terms of the reduced reporting requirement for consigning movements of hazardous non-WEEE cable, please see: Hazardous waste: consignee returns guidance (England) – GOV.UK (www.gov.uk).