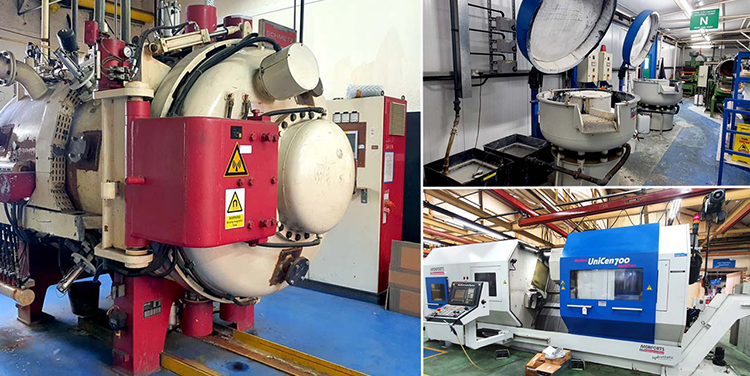 Up for sale on surplex.com until November 2nd, 2021, following the closure of SKF (U.K) Limited in Stonehouse, are over 450 quality machines.
With high-quality CNC machines, the production of bearings can be optimised. Modern machines are ideal for producing bearings and can handle all steps from cutting to final test. However, the acquisition of new machines is often associated with high costs. A good way to optimise your own machinery and save costs is to buy used machines.
High-quality production equipment from SKF (U.K.) Limited's inventory are up for auction on surplex.com until November 2nd, 2021. The machines of the bearing manufacturer for the aerospace industry are for sale after the closure of the site in Stonehouse, Gloucestershire.
Among the 450 items, you can find machines from the following manufacturers:
FORTUNA Tango FM4 CNC-AD grinding machine
OKUMA LR15 CNC double turret lathe
RÖSLER R12/65MF 3-stage automatic vibratory deburring machine
DANOBAT CR 330-A CNC horizontal band saw
In addition to the machines, potential buyers can also purchase tools, equipment, spare parts and gauges.
The international auction platform Surplex offers full support for a purchase: From the professional evaluation of the machines to quality control, disassembly and shipping, Surplex helps buyers and sellers with every step in used machinery trading.
About Surplex
Surplex is one of the leading European industrial auction houses and trades in used machinery and factory equipment worldwide. The 16-language auction platform surplex.com registers approximately 50 million page views annually. More than 55,000 industrial goods are sold each year at more than 500 online auctions. The company based in Düsseldorf (Germany) has offices in fourteen European countries. More than 200 employees from 20 nations generate an annual turnover of more than EUR 100 million.