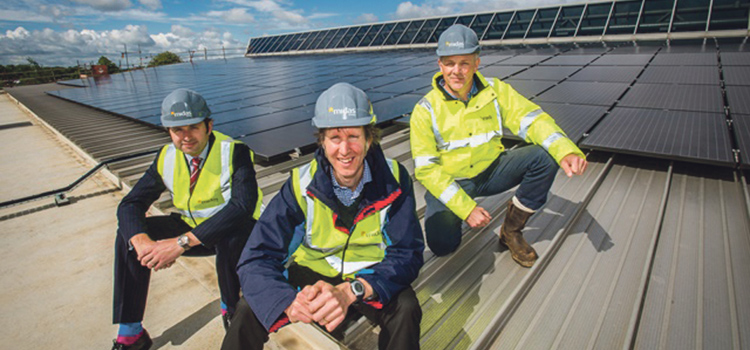 Business and Industry Today is pleased to feature Your Group Ltd as its richly deserved Clean Energy Provider of the Month.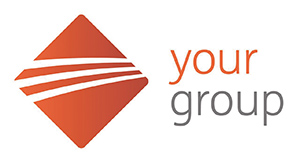 Housing everything a client could possibly need for their renewable energy project, Your Group runs five different organisations under their one umbrella company, which is based at the Bristol & Bath Science Park. Its founding enterprise, Your Power (YP) and associated counterpart Your Hydro (YH) supply the components (hydro turbines and solar panels), whilst Your Electrical (YE) and Your Engineering Support Services (YESS) provide the support (electricians, installation and maintenance) and Your Renewable Assets (YRA) take on the renewable project developments.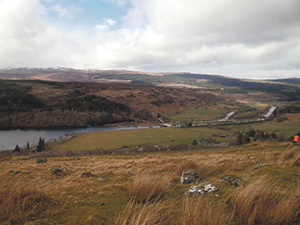 Speaking today Jamie O'Nians, CEO of Your Group, said, "We provide a complete package for anyone with land, rooftops or rivers wanting to harness their natural resources for clean power. We work daily with private landowners, commercial building owners, construction companies, and agricultural clients who want to offset their carbon footprint and protect themselves from energy price rises. We give practical advice to landowners and communities through the whole process of feasibility, design, build, operation and financing of projects."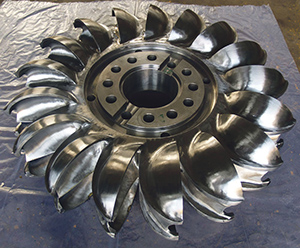 The company prioritises the promotion of a more sustainable future and remains committed to strengthening its role in developing a low-carbon economy via widespread access to renewable energy. Your Group's core capabilities include solar PV, hydro-turbine manufacturing & installation, electrical contracting, consultancy and renewable energy asset development. Your Group's exceptional service delivery has been utilised by many high profile clients; its impressively vast customer base has included partnerships with Wessex Water, Duchy of Cornwall, Midas, Lombard, United Utilities, DPD, NatWest, Good Energy, Burges Salmon, Watkins Jones, Space Engineering, Bristol County Council, BAM, Cowlin, Carillion, Schneider Electric and Trina.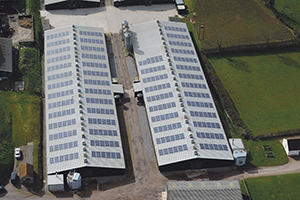 "Ever since our establishment in 2010, we have grown from five staff with a turnover of £250,000 to over 30 staff with a turnover of over £8 million," Jamie continued. "Installed capacity of renewable energy has increased from 50 kWhs in 2010 to over 30 MWhs in 2015 across both solar PV and Hydropower – this is equivalent to the annual energy requirement of 24,000 homes!
"Project sites range from the UK to the Dominican Republic, the Falkland Islands and Sierra Leone. The solar arm has completed over 77 installations in the past 12 months equating to 3 MW in capacity. Together these systems will generate over 2.5 million units of clean electricity per year, equivalent to the annual use of 700 homes. By displacing fossil fuel generated electricity the installations will reduce carbon dioxide emissions by more than 1,448 tonnes for each year of their 20 year lifespan."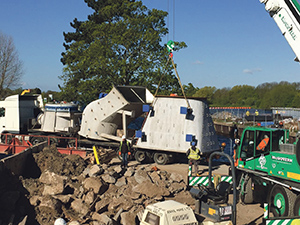 Your Group's ever-increasing popularity in the marketplace is courtesy of its top scale project management abilities, its highly refined services (which incorporate cloud-based integrated communication), and its strong delivery network. Additional advantages include the team's extensive worldwide experience in the field of renewable energy, as well as the built environment, and the way they actively seek opportunities to improve sustainability wherever possible.
When discussing the company's future plans, Jamie concluded, "We are set to be moving into the off-grid solar, battery storage & international solar and hydro markets whilst continuing to install renewable energy assets for clients in the UK. We also have some impressive endorsements under our belt – Your Power and Your Hydro are both up for the Green Energy Installer Award at Regen South West, we're finalists for the Green Entrepreneur at the Green Capital Awards, as well as being the first company to achieve Go Green 'Proving It' status in the year of Bristol as the European Green Capital."
T 01225 667151
info@yourgroupuk.com