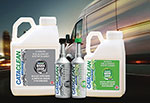 A shake-up of the MOT rules last May means diesel drivers now face hefty fines if they fail to comply to a strict new emissions test designed to improve air quality.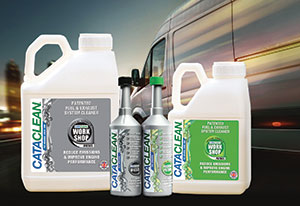 This autumn will see more MOT stations come in line with the May changes and products that can drive down car emissions quickly to get a vehicle through its test will be indispensable. For example, Cataclean, which can bring down emissions by up to 60%, the difference between a pass and a fail.
This is no empty claim, with garage technicians recommending the "little bottle of magic" to customers as a fast, effective way to reduce harmful carbon build-up that can lessen engine performance and increase emissions. Crucially, it can save businesses money.
In petrol and diesel versions and simply poured into the fuel tank, Cataclean is distinctive from other products of its kind as it cleans, restores and protects the entire engine, fuel and exhaust system, blitzing resin and carbon deposits from the fuel injectors, intake valves, DPF, catalytic converter and exhaust.
*Until 14th October, Cataclean is offering a money back guarantee on bottles bought at 250 of Halfords' biggest stores if a car fails its MOT on emissions. T&Cs apply.