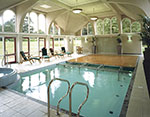 Pool-dek is a pool covering system designed to convert your pool house, pool room or outdoor area, from a wet environment to a dry area, which can be used for events.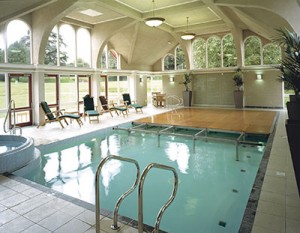 Pool-dek comprises a bespoke, made to measure, stylish floor finish over the water's surface. The system utilises the existing space of a concrete shell or tiled finish swimming pool, covering it and producing an individual floor surface to create an amazing and unique additional event space.
With installations worldwide, we will work with you, your architect, interior designer, pool contractor or project manager to create your perfect pool covering solution.
Features:
No need to drain the pool
Average installation time 2-4 hours
Initial site survey and installation included (UK only)
Supplied worldwide (survey and installation available)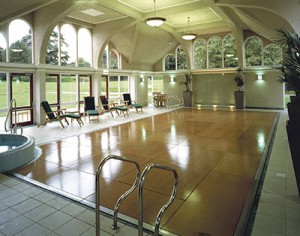 Pool-dek is easy to install, dismantle and store, used in private houses and commercial premises for over 20 years.
We offer a bespoke design and installation service to the finest detail such as edging, corners and special cutting requirements. We can also accommodate sloping floors, steps and Jacuzzis.
A selection of high specification floor finishes is available to complement an existing colour and design scheme.
T +44 (0)1509 611021
F +44 (0)1509 233146
www.stagesystems.co.uk