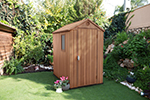 Keter unveils a new sustainability strategy to build on its commitment to the responsible creation of plastic-based products
Focus on advancing a circular economy, operational efficiencies and investment in its people to lead a new era of sustainability achievements and positive action
Five ambitious targets set to be reached within five years
Keter, one of the world's leading manufacturers of home and garden products, has unveiled five transformational sustainability pledges to be delivered in the next five years.
As a responsible manufacturer, the commitment to these pledges is being announced as part of its latest sustainability report, unveiled today.
The ambitious and far-reaching pledges are:
55% of recycled content in total production
Continued zero production of single-use plastic consumer products
25% reduction in greenhouse gas emissions from production
Zero waste to landfill from production
Product end of life programmes in all regions
The five pledges will be delivered by focussing on three key areas of the business. Better Products for Better Places; further enhancements to Keter's positive circular approach for product design, manufacture and lifetime product use, Better Planet; operational efficiencies and environmentally positive actions throughout its supply chain, and Better Business; delivering social value through ethical conduct and community investment.
Progress against each target will be reported on annually, further embedding sustainability within the DNA of Keter.
Edward Johnson, Managing Director at Keter UK, said: "To address the environmental challenges we face as a society, we must collaboratively work to live more sustainably.
"Through this commitment, the Keter business, our people and our products intend to be a force for change by having a lasting and positive impact and helping to encourage sustainable living and the creation of long-lasting products.
"This a significant milestone for the company and takes a holistic look at the influence and impact we can have to build a greener and better world."
Better products for better places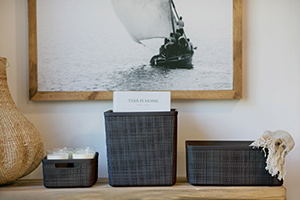 As the industry's largest user of recycled materials, and with most of the company's products already made from materials that are 100% recyclable, Keter intends to continue innovating to maximise the reuse of materials.
Heading on an ambitious trajectory to increase products made from recycled materials, Keter pledges to increase the use of recycled content in products by 2025 so that 55% of recycled content is used in total production.
Further to this, Keter is also developing solutions to take back products at the end of their useful life, with plans to roll these out across all regions by 2025, to responsibly recycle products while incentivising customers to responsibly exchange, thereby encouraging sustainable consumption.
Taking such steps actively supports the circular agenda designed to drive a more efficient and less impactful approach to create the lifetime products society wants.
Better planet
Keter has already been addressing the sustainability challenge in several ways across its operations to ensure its carbon footprint is minimised at all points. With a target to reduce greenhouse gases in production by 25% in the next five years through ongoing energy efficiencies at plants globally, alongside an improvement in energy generation carbon factors in different regions.
In addition to a focus on climate resilience, plans are also in place to operate in a way that eliminates waste with the goal of achieving zero waste to landfill from production by 2025 being a key marker for Keter.
To achieve this within five years, there will be further improvement in waste separation and waste stream management, and a deeper focus on innovative design, in collaboration with partners.
Keter has also pledged continued zero production of single-use plastic consumer products and is keen to ensure a balanced view on plastic and its role in people's lives. The scourge of single-use plastic is the real issue that needs to be tackled, so the company is working to highlight the problems single-use plastic cause and lead the industry to ensure its prevalence is eradicated.
Alternatives to plastic that include glass and metal are, on average, 3.5 times heavier and require 82% more energy to produce, creating nearly 2.7 times more CO2 throughout their life cycle. This helps position plastic as a material solution that does less harm to the environment during its manufacture and long-term recycled use.
Better business
Grounded in the highest standards of ethical conduct, Keter aims to be a responsible employer, a responsible customer to suppliers and a good neighbour in its communities, showing solidarity and care for the people it serves.
The 2025 targets in this area focus specifically on enhancing the gender diversity at all levels in the organisation, aiming to achieve more than 30% of women in the workforce, management and executive leadership, and include a focus on employee health and wellbeing with a target of more than 90% employee participation in a global Keter wellbeing programme.
Alejandro Pena, CEO, said: "Environmental consciousness has always been at the core of the way we do things at Keter. From our earliest days, we have invested in innovation to provide the most durable products using minimum virgin resources, enabling our consumers to enjoy our beautiful and functional designs, year after year, while preserving the integrity of our natural environment. This programme of change marks the next step in our journey to take us forward through the next five years and beyond."