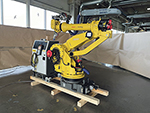 The bridge between online business and traditional machine trade
Only insiders knew that world-famous organs were built in the idyllic small town of Weikersheim (Germany). Now the industrial auction house Surplex has auctioned off all the machines and operating equipment of the tradition-rich organ builder all over the world.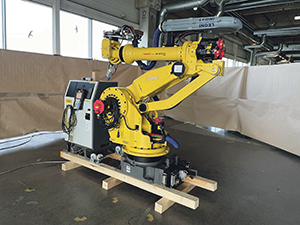 It is a success story, representative of many international auctions of used machines that find a new owner via Surplex.com.
Surplex record: bidders from 73 countries at one auction
In February, a two-day auction by industrial auction house Surplex.com of more than 1,100 lots from a renowned organ builder ended. A large selection of quality machines attracted a record-breaking nearly 1,600 potential buyers. In the end, over 27,000 bids were placed by 1,543 active bidders from 73 countries. From the small town of Weikersheim distributed all over the world. The basis for this success was the combination of the extensive range of high-quality equipment, a good price and the internationally active Surplex network.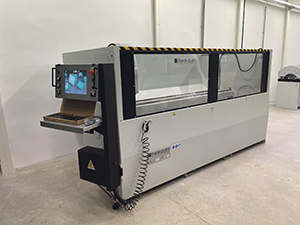 Surplex had initially taken over the entire inventory at a fixed price, which provided the company with immediate liquidity. In Weikersheim, twelve Surplex employees were involved on site. "We first looked at everything very carefully for seven days," says project manager Thomas Reichelt. The entire inventory was catalogued, machines measured and the weight estimated. The portfolio included various woodworking and metalworking machines (eg. CNC lathes, machining centres and punching machines) as well as other machine accessories and workshop equipment.
The high-quality equipment from the woodworking and metalworking sectors was auctioned off for the company's own account. This also included large-scale marketing that appealed to potential buyers around the globe. The organ builder's good international reputation also contributed to the sales success. Currently, the machines sold are being handed over to the customers. Once everything is settled, the empty premises will be handed over to the owner.

From location X into the wide world
Surplex is a local contact for an international market. The machinery dealer currently has locations in 15 European countries – more than any other industrial auction house in Europe. Each branch is headed by experienced country managers. They are specialists in the market potential of used machinery and know the special features of the national machinery markets inside out, including the rules for logistics, customs and taxes. Personal contact is the basis of co-operation: currently more than 20 languages are spoken at Surplex. The approximately 200 experts throughout Europe relieve and support sellers and buyers in all phases of the buying and selling process.
Act locally and think globally: A steadily growing base of registered buyers is accessed via the worldwide Surplex network. This gives sellers direct access to the world's most interesting markets and thus optimal revenues. More than 200 Surplex employees at locations in 15 countries offer full service in over 20 languages.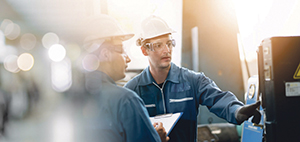 The 15 Surplex locations are:
Düsseldorf, Germany
London, Great Britain
Barcelona, Spain
Torino, Italy
Paris, France
Myszków, Poland
St. Pölten, Austria
Biel (Bienne), Switzerland
Budapest, Hungary
Breukelen, the Netherlands
Hofstade, Belgium
Belgrade, Serbia
Galati, Romania
Porto, Portugal
Brno, Czech Republic (and Slovakia)