ESI has launched a Hydrogen Compatible range, including a general industrial, high pressure and high accuracy solution, as well as a digital transducer, available with a combination of ATEX and DNV-GL certification on selected models.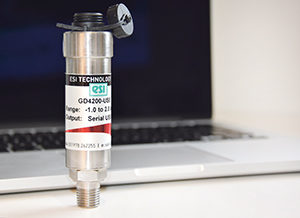 What is Hydrogen Compatibility?
Samples of the materials used in the manufacture of the range were tested based on ISO 11114-2:2017 in accordance to the European Regulations EC 79/2009 and EU 406/2010 to determine an 'embrittlement index' of the material when placed in a saturated environment over extended periods of time. Results have provided a pass rating to the compatibility of the material against Hydrogen.
The material
A blend specialist Titanium alloy designed to withstand harsh and demanding environments, along with a non-oil-filled sensor and high integrity stainless steel housing results in a robust and versatile unit that offers excellent media compatibility.
The Hydrogen range also benefits from Silicon on Sapphire (SOS) sensor technology, providing outstanding performance, stability and highly accurate pressure measurement.
Applications
Applications for ESIs newest range include:
Hydrogen storage
Hydrogen production
Hydrogen re-fuelling
Hydrogen engines
Marine propulsion
Hydrogen fuel cells
Laboratory environments
Industrial applications
For more information on Hydrogen, contact ESI on 01978 262255 or email: sales@esi-tec.com