Another excellent Medtech Expo event earlier this year in April at the RICOH Area, Coventry, with increased visitor numbers to our new stand.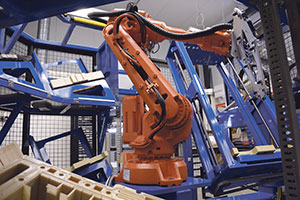 The event provides an opportunity to meet with existing customers and medical device manufactures.
GB Innomech Ltd designs, builds and installs bespoke automation machines for the manufacturing industry. Working with medical device manufacturers, Innomech develops bespoke equipment to solve key production challenges, improving productivity, capacity, and quality to reduce failure rates and costs, whilst meeting customer and regulatory demands.
Our services include:
Consultation
Feasibility Studies & Prototyping
System Design and Build
On-site Support
For further information or to discuss your automation project, please contact:
T +44 (0)1353 667394
info@innomechgroup.co.uk
www.innomech.co.uk
www.twitter.com/Innomech