Business and Industry Today is incredibly proud to present Qmatic as its selected Virtual System Supplier Company of the Year.
Having installed around 60,000 systems around the world satisfying 1.8 billion customers, it is no wonder Qmatic has such an envied reputation as the global leader in customer journey technology solutions and insights. Their admired dedication to enhancing customer experience has benefitted organisations in more than 120 countries enabling them to deliver fulfilling interactions for customers, patients, citizens, and employees.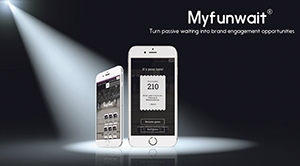 Since its establishment in 1981, the company has experienced tremendous success, launching an array of innovative products and constantly expanding its customer base.
"The past 12 months especially have been an exciting turning point for the company both in the UK and globally," commented Vicki Kerridge, Marketing Executive at Qmatic (United Kingdom) Ltd. "We have seen an increase of interest in our solutions across the banking and retail sectors and have recently taken on a new Managing Director to the UK who is very focused on growth and has experience in the Retail sector. She is very excited to join our business and after 6 weeks is enjoying meeting clients and discussing new business opportunities.
"Business is booming and we are pleased to say we are ahead of our budget in the UK and are excited by the increase in the number of active opportunities as we look to 2017. It is great to see that clients like our solutions and can see real business benefit to the Qmatic approach."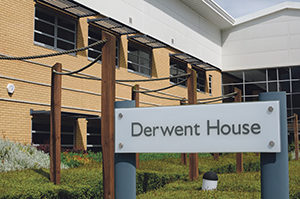 The company was first established by founders Rune Sahlin and Pre-Martin Pettersson. After the first virtual queue ticket system organising hectic lunch time schedules was developed, restaurant owner Rune went through multiple variations of the system before settling on a simplistic model: a system that enables customers to take a ticket once ordered only for their number to appear on a display screen once it was ready.
"Queuing has such a negative connotation," explained Vicki. "We are looking to change this by revolutionising the way we wait with our virtual solutions, which allow customers to remotely place themselves in a queue without having to be in the environment. This means these individuals can get on with their day until they are ready to be served – not the other way around. By optimising the experience our solutions have shown to enhance brand loyalty, increase customer satisfaction and efficiency of the entire process, leading to significant cost reductions."
From there, Qmatic has gone on to produce some of the most superior systems available.
January 2016 saw the launch of the Orchestra 6 – the latest version of Qmatic's enterprise-class, industry-leading customer journey management software platform. Orchestra is designed especially for organisations that have distributed operations and multiple locations, yet want to master a multi-engagement point customer experience through centralised customer journey management. Highlights of the release include: Increased Performance, Mobile Connect App, Distributed Operations, Surface Editor and Context Marketing.
In April, Qmatic announced the release of its new integrated queue management app, Myfunwait. Developed in conjunction with Sticky Beat, a digital experience agency, the app is the first to integrate gamification with real-time queue management and showcases Qmatic's expertise in translating passive wait time into brand engagement opportunities that improve the customer experience.
The innovations do not stop there; Qmatic has plans to launch some exciting new systems at their Great Experience event in Barcelona in September.
"Qmatic is ever evolving and we don't stand still," Vicki continued. "We are always considering new technologies and how we can utilise them to improve the business processes. Our aim overall is to create a smooth-running journey that will optimise business efficiency and create a seamless experience for everyone.
"As we plan to continually innovate across the key sectors where we work, our growth focus comes from building long term partnerships and ensuring our solutions offer business benefit to our clients. We innovate by ensuring our software can integrate, be easily adopted within our customer environments and ultimately we are focused on creating great customer experiences."
"We are incredibly proud to have been chosen as Business and Industry Today's Company of the Year," concluded Vicki. "Qmatic is a wonderful company, with huge amounts of passionate and talented people who all love coming to work every day to serve our customers."
The UK firm is located in Bedfordshire, but Qmatic's headquarters can be found in Sweden and further offices are in operation in America, Spain, France, Italy, Stockholm and Germany. The brand has a presence in every sector, from finance and health to public and retail.
T 01234 757110
info.uk@qmatic.com
www.qmatic.com