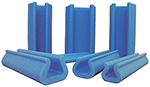 Kite Packaging has officially launched a comprehensive range of foam corner and edge protection to its website, to cater for a range of industries including furniture, antiques, fulfilment, and logistics.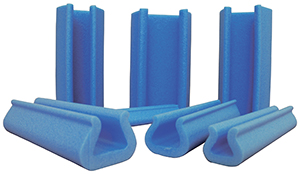 The new range has been supplied by Nomafoam – a leading supplier of foam for the packaging industry, and well recognised as having best-in-class products.
The new range includes the most popular edge protection for packaging. This includes L Profile protection, commonly used for protecting pallets, or as edge protection for products inside boxes, and U Profile protection for use with picture frames, table edges, beds, glass doors and much more.
The company will also host some more unusual foam protection on its e-commerce platform including O Profile protection for cylindrical objects such as poles, chair legs and bicycle wheels, and Shock Absorbers for sensitive items like laptops and game consoles.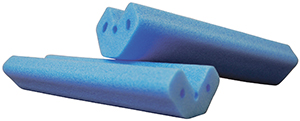 The protection of corners has also been identified as a huge market for Kite. Along with its edge protection range, it has also launched Nomafoam round cut corner protection, and U-Tulip Profile corner protection that have a specially designed grip for more delicate corners.
The range is incredibly competitive on price, as Kite looks to be the leading supplier of foam corner and edge protection in the UK. With a highly skilled team, the packaging company aims to make it much easier for customers to buy foam, with clearer information and helpful content to explain the often over-complicated product.