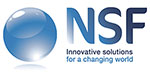 With an advanced approach to product development, engineering and technology, NSF Controls is a UK leading designer and manufacturer of solenoids, switches, and a specialist provider of customised electro-mechanical assembly services.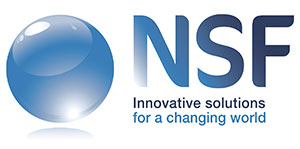 Globally, its solenoids and switches are used in defence and security applications, for automotive, utilities, medical and leisure functions, and breakthrough industrial and commercial automation.
Offering the widest range of solenoids and switches from a single source anywhere in Europe, the company's knowledgeable in-house product experts help customers to design, select and source the most suitable products to meet application requirements.
Recognised for superior quality and reliability, NSF Controls' specialist components provide a foundation for the development of bespoke solutions, driving forward technological breakthroughs that improve performance and capability of client products and services.
From minor modifications to custom designs for progressive new applications, NSF Controls' wide-reaching engineering expertise, integrated manufacturing and assembly skills enable all aspects of development to be progressed in-house, with 90% of output, customised.
Innovative product developments from NSF Controls include:
Shut-off valve solution for smart meter manufacturers
Delivering a more compact, cost-effective solution for smart meter manufacturers, NSF Controls' shut-off valve was developed originally to meet a new requirement to regulate gas usage. It can be engineered to exact requirements and applied across a diverse range of utilities meter applications, as well as utilising the drive mechanism in other positional locking device uses.
There are two successful valves in operation for smart meter applications suitable for installation to either the outlet or inlet port with a customer specific interface.
The MGV Series is a motorised gas shut-off valve whilst the SGV Series is a bi-stable solenoid-operated gas shut-off valve. To find out more about them, visit: www.nsfcontrols.co.uk/our-products/shut-off-valve
Non-sequential one-stop control gives vast tonal flexibility for electric guitars
Another product innovation from NSF Controls and a revolution for electric guitarists is the Free-Way 6-Position Toggle Switch, which can be installed at manufacture or retro-fitted. Delivering vast tonal flexibility from a single control, the guitarist is able to select any of the instrument's pickup settings non-sequentially.
When the Free-Way switch is fitted, the guitar maintains its classic looks and condition, and the pickup selector feels like a normal 3-way toggle giving Neck, Neck and Bridge and Bridge selections. However, with its revolutionary non-sequential action, the Free-Way Switch also moves into another three forward positions opening up a whole new dimension in natural tone. Watch the Free-Way in action at: www.nsfcontrols.co.uk/our-products/free-way-switch
This switch can be adapted for improving other applications that may benefit from its unique non-sequential movement in situations where, historically, rotary wafer switches have been used.
Wheelchair Winch Assist for Wheelchair Accessible Vehicles (WAV)
NSF Controls also develops products as a result of market research and one such product introduced as a result is Winch Assist.
Designed to ease access of a single occupancy wheelchair to a suitably modified Wheelchair Accessible Vehicle (WAV), Winch Assist helps both carer and wheelchair user. Specifically produced for supply to manufacturers and vehicle converters specialising in the adaptation of standard vehicles into wheelchair accessible vehicles, Winch Assist is suitable for cars, taxis, vans and minibuses.
Manufactured to meet the highest standards, NSF Controls' Winch Assist design can also be modified to create a bespoke design for more specific requirements.More at: www.nsfcontrols.co.uk/our-products/winch-assist
For help selecting the most suitable product to meet your specific requirements and, if required, assistance with the design and manufacture of a customised solution, please contact our specialist Design & Engineering Team: +44 (0)1535 661144 or email: info@nsfcontrols.co.uk