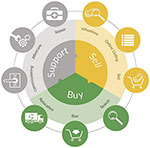 The Machinery Management People (TMMP), founders of machinery auction site, CNC Online, has introduced the UK's first total machinery management support service, providing the engineering sector with a cost effective route to all aspects of machinery trading, management and care.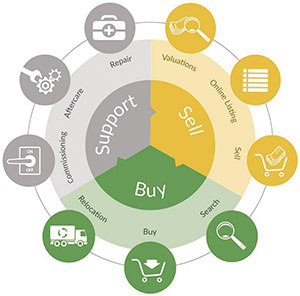 With over 35 years' experience working with leading OEMs, machine tool agents and end users, TMMP recognised the need for a personal service that allows customers to trade, buy, maintain, relocate and care for machinery all in a single place.
The TMMP website allows those with unused or unwanted equipment to upload their machinery details online and sell for free using a simple, user-friendly platform and, because the equipment is marketed directly to the end user, the company says they will receive a far more realistic value for their equipment as opposed to selling through an auction, a trade dealer or from part-exchange.
The online platform also allows users to immediately buy, reserve an item, buy or make an offer, all of which is completely managed by the TMMP team, ensuring a swift negotiation and an efficient buying process.
TMMP also offers a range of support services which include equipment valuations, relocation services, commissioning services, full after-sales service and maintenance options, PUWER assessments and repair services for all types of mechanical equipment. The company also offers leasing options on new equipment from leading manufacturers, allowing customers to spread the cost when purchasing capital items.
T +44 (0)333 202 0850
www.themachinerymanagementpeople.com