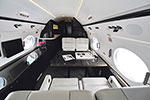 The PPA Group specialises in the delivery of high quality MRO services to the commercial, executive and military sectors of the aviation industry.
As a results-driven and highly accredited organisation, we proactively develop new products and implement the latest technologies to support the exact needs of our customers. Our advanced engineering capabilities and ability to adhere to stringent schedules enable us to provide turn-key solutions, tangible benefits and long-term value.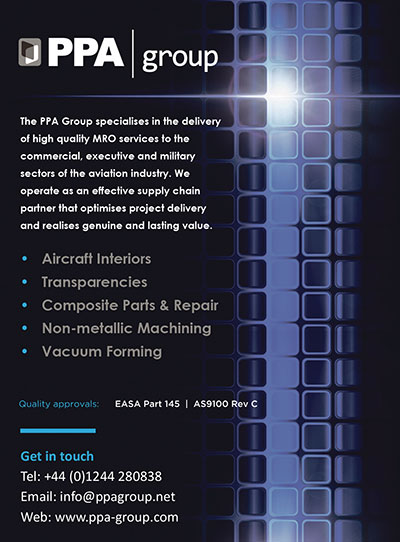 Our services include but are not limited to the manufacture of new components in various materials; the maintenance, repair and overhaul of existing interiors and transparencies; the development and repair of composite components; and the provision of outstanding HVE support. Having worked extensively within the aviation sector, we are able to provide outstanding quality assurance across our entire service offering. We have the infrastructure and skills to respond rapidly and troubleshoot more complex projects. This flexibility and our desire to offer complete satisfaction ensure we operate as an effective supply chain partner that optimises project delivery & realises genuine, lasting value.
Cabinets and interiors
Transparencies
Composites repair and manufacture
Machining
Vacuum forming and moulding
Spraying
Assembly
T +44 (0)1244 280838
F +44 (0)1244 280837
info@ppagroup.net