Coco Chocolatiers is one of the UK's leading bespoke chocolate manufacturers.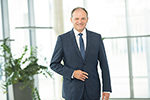 Stoelzle Glass Group, which is one of the leading manufacturers of high-end packaging glass in Europe, is proud of being now one of the 10 companies taking part in the renowned research association IPGR, International Partners in Glass Research, which is situated in Germany, Aachen.

Experts in labels, labelling and label printing, Datamark supply and manufacture a varied range of labelling solutions to a wide range of customers spread across various industries. Enlisting in the services of Datamark, customers can enjoy numerous benefits, for example gaining from the years of knowledge and experience amassed by Datamark.