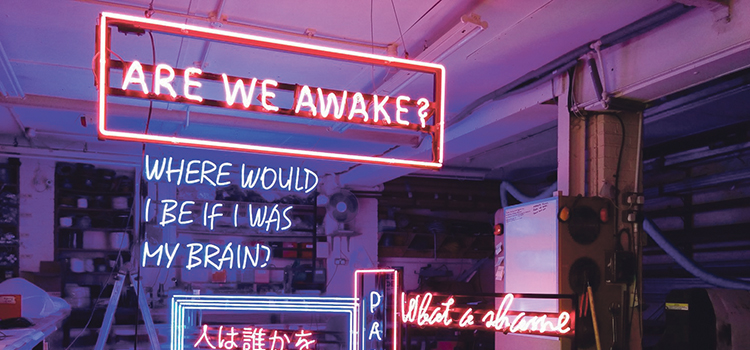 Business and Industry Today is extremely proud to present A1deSIGNS as its selected Sign Manufacturer of the Month.
Years of experience in the signage industry has left A1deSIGNS fully equipped with the knowledge and capabilities to provide clients with the highest quality and most attractive signs on the market. The exceptional company understands the importance of an eye catching sign that appeals to target audiences and attracts a great deal of customers.
Having worked with many renowned companies including Harrods, Selfridges and Topshop and manufacturing the neon signs for the band The 1975, A1deSIGNS have the experience and capability to provide you with the complete sign service, covering all facets of signage, using a variety of materials to craft the sign you desire.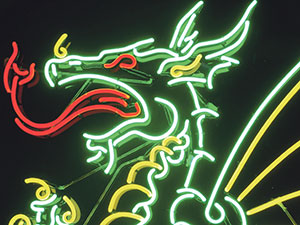 "Signage is the most underestimated part of the design process," commented Managing Director, Andy Nash. "Many focus on other aspects but do not realise the sign has the biggest impact as it attracts some of the most important customers – those who are walking past your business every day."
"Not only is signage the most effective part of advertising, it is also the cheapest. Investing in a good quality sign which can last you years, is extremely cost effective and after the initial outlay you will have only small or no maintenance costs going forward."
The family run business was set up by Terry Nash, Andy's father, in 1984. Terry began as a sign fitter and quickly became known for his efficient and quality services. Over the years he continued to grow and expand the company which today boasts the title of one of the biggest manufacturers of high quality UK made neon signs and all other types of signage.
Today, A1deSIGNS can turn their hand to almost any signage request, providing guidance and assistance through every step of the process. Their vast portfolio includes Neon signs, Architectural Signs, Retail & Shop Signs, Vintage Signs, Light Bulb Signs, Visual Merchandising Signage, Vehicle Graphics, Vinyl Graphics and Digital Prints.
An extremely popular product with many customers is neon signs, which are known to have attracted millions of people across the world with their warm illumination and comforting glow that is not harsh on the eyes. A must have item for any home or business, neon signs get the message across in a clear, vibrant and aesthetically pleasing manner and are one of the best forms of illumination available.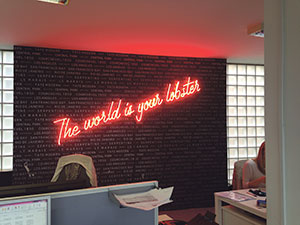 "From small corner shops to large high street chains, theatres to universal music bands, every item we produce is of the highest possible quality," explained Andy. "What matters to us is how good the signage is, not who it's for.
"We love to get involved in a project and work closely with designers and architects to achieve fantastic results that really promote a client's image. Everything is bespoke and made to exact requirements and customers are always extremely happy with the results. Your sign says everything about your business, so make an impact that won't be forgotten with A1deSIGNS."
T 020 8646 9886
enquiry@a1designs.co.uk
www.a1designs.co.uk