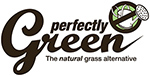 Perfectly Green has been deservedly designated the title as one of the best exhibitors to attend the Glee Show 2015.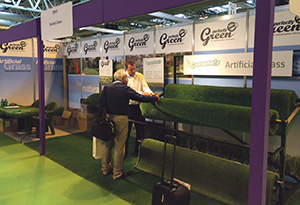 Renowned for supplying the most natural looking artificial grass in the marketplace, Perfectly Green provides a material that has all of the necessary qualities needed to look great whilst retaining its neat appearance all year round.
Customers acknowledge that with Perfectly Green, the tedious effort involved with maintaining natural lawns are drastically diminished; a plastic alternative means it isn't a requirement for individuals to spend hours mowing, weeding and watering their lawns – they can relax in an already tended garden instead. The children and animal friendly synthetic grass is considered an investment because it is much easier to sustain – because the material is hard-wearing, gardens won't spoil with brown spots, moss and daisies. In addition, as it is UV resistant, its glorious greenness is guaranteed to be preserved for many years.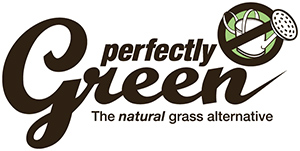 Perfectly Green was selected as a standout brand at the garden retail industry trade show as its artificial grass acts as an ideal solution for homes, schools, nurseries and sports centres (as well as in promotional applications). The popular material also serves great purpose for landscape gardeners and garden centres that will benefit from stocking out this widely appreciated grass.
Get in touch with Perfectly Green today to find out more – you can even ask for a free quote, survey or sample!
T 01825 729259
www.perfectlygreen.co.uk