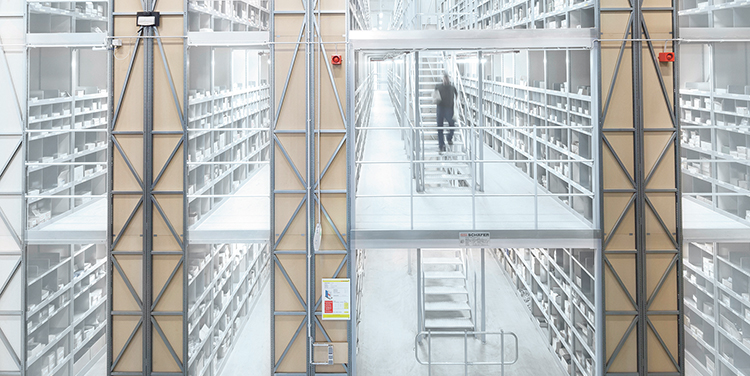 Business and Industry Today is proud to announce that SSI SCHAEFER has been selected as our Storage & Handling Company of the Month.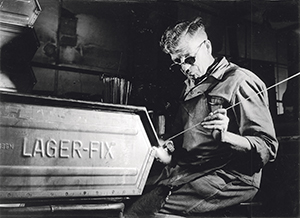 In 1937 Fritz Schäfer founded a manufacturing company for sheet metal products, and then in 1953, he developed a revolutionary storage fix box, now known as the semi-open front picking container. Today, SSI SCHAEFER is still owned by the original Schäfer family, and has established itself as a strong, independent family business.
The company's UK subsidiary was started in November 1960 and was originally based in West London. Now it has main offices in Andover and Towcester as well as many other sites across the UK providing residence maintenance and IT support. In the UK the company has 300 employees and globally has a presence in over 70 countries, with eight production plants and over 10,000 employees.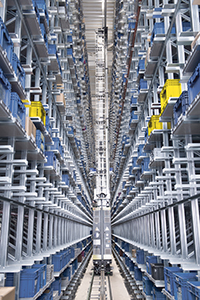 Over the years, SSI SCHAEFER has grown through acquisition to become one of the largest manufacturers of materials handling products in the world, providing complete storage and handling solutions to its large customer base. "We manufacture a wide range of products including plastic containers, shelving, vertical lifts and racking, through to conveyors, shuttles and pallet cranes and all potentially encompassing our IT from our own WAMAS® portfolio," explained Jason Hicks, Automotive Sector Manager.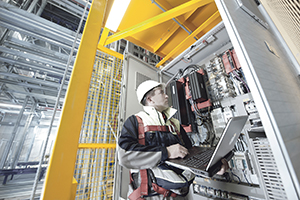 "Because we manufacture such a wide range of products, we deal with projects and enquiries costing from £1 to £100 million. We offer a free advice service and we support the client through the early design phase, and we also have the capability to run data modelling to ensure the solution we offer suits the customer for today and tomorrow, whatever the size of the project.
"Furthermore, we offer a full wraparound service from design support and installation through to aftercare services such as regular servicing and preventative maintenance, as well as 24 hour IT support if required. Because we have many divisions in the UK we are able to help no matter what sector you work in or size of project you need."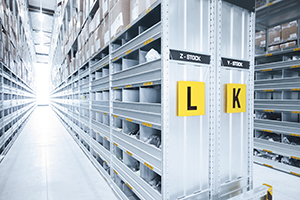 Indeed, SSI SCHAEFER has representation in all market sectors, including automotive, fashion, healthcare, retail & wholesale, food retail, food & beverage, and industry, as well as a division covering the Ministry of Defence. Because of its dedicated division for each market sector, SSI SCHAEFER is well placed to offer the best advice and solution for each customer with the ability to talk to experts in their field.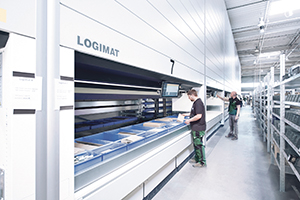 With an unrivalled range of in house manufactured products, SSI SCHAEFER can offer multiple answers to a problem to ensure it is resolved in the most appropriate way for the customer's situation. "Our product range means we can offer a solution that matches the budget and circumstances of the client. We don't know the answer before we ask the questions. Moreover, as we are the single manufacturer, our products integrate so well together to create a truly integrated system, and they are scalable to allow us to design and build with the future in mind."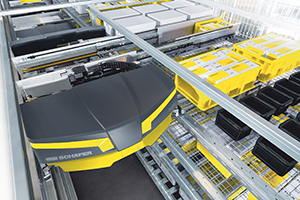 One of SSI SCHAEFER's most famous offering is its shelving ranges. Developed in 1965, the company's Regal range of shelving has evolved each year with a clipless and boltless construction. it is modular and flexible with options for long span and cantilever shelving, meaning one system can be used for everything. What's more, the shelving can be further enhanced with an extensive range of accessories and is often paired with SSI SCHAEFER's tailor made RK plastic drawer containers.
This shelving system can also be used to create multi-level shelving platforms, meaning the height of a building can be utilised without the need for more traditional mezzanine floors. Walkways are installed between the rows of shelving, or complete platform surfaces can be installed on the shelving system, with multi-level platforms available up to four storeys high, something which is already widely used across the UK.
All of these shelving designs are easily scalable, optimise space usage, and can be connected to SSI SCHAEFER conveyor systems. What's more, these platform solutions are regularly used in combination with the company's LogiMat Vertical Lift storage and retrieval machine.
Building on the company's decades of success, recently Mr Steffan Bersch was appointed as SSI SCHAEFER's CEO from the GEA Group, and he will undertake the next chapter in the company's impressive history so far.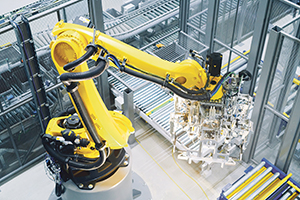 In the UK, during the course of 2019 SSI SCHAEFER developed the Market Sector approach so that the UK subsidiary has experts dedicated to the main UK sectors. This was due to the fact that although many sectors face similar challenges in regard to in house storage and handling of material, their strategies and solutions are incredibly diverse. Now, SSI SCHAEFER has the foundation in place to address the individual needs of each sector and ensure its customers receive the best and most appropriate solution available.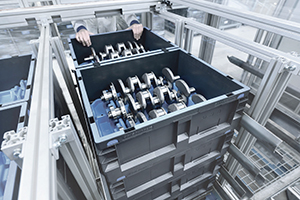 Each year, SSI SCHAEFER maintains a busy calendar of events to ensure it is coming face to face with its broad customer base. "We attend a wide range of events and networking events throughout the UK in all market sectors. As one of the market leaders we are often invited to speak at events on a variety of subjects which is fantastic. Our recent events have been the IMHX at the NEC at the end of last year, the Frozen Food Federation in March, and we have lots of seminars and events throughout the summer with plans also in the Autumn. Keep an eye on website which contains all the events we are attending."

With such an impressive record of successes behind it, SSI SCHAEFER will undoubtedly continue to shape the future of intralogistics and the supply chain industry, building on its already industry-leading solutions for a vast range of industry sectors. "Everything we do is in consideration of tomorrow's technology, tomorrow's best practice, and what the customer's business will look like tomorrow," Jason concluded.
If you would like to find out more information on everything SSI SCHAEFER has to offer, head to the website or get in touch using the contact details below.