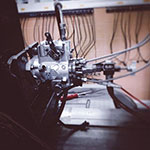 Thomas Auto Injection Centre Ltd, celebrating 40 years within the fuel injection industry, is recognised as one of the UK's leading agricultural fuel injection engineers.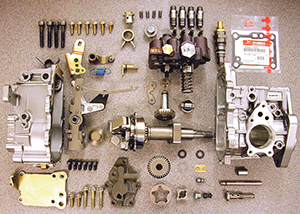 Proud to represent market leaders and original equipment manufacturers of diesel engines and fuel injection systems, we are central distributors for Stanadyne & Alliant Power and agents for many more, including Delphi, Bosch and Denso.
Our diagnostic equipment, fuel injection workshop and related OE parts distribution centre are all under one roof and home to a knowledgeable team of manufacturer trained technicians, the latest official software, and fully authorised test equipment. This enables us to offer a fully comprehensive and cost-effective service to our customers both locally and worldwide. From fuel quality and filtration to pump repairs and replacement, we will tailor a solution to your individual requirements.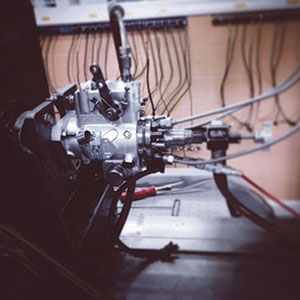 With particular expertise in the fuel quality arena, Thomas Autos has been supplying manufacturer approved additive to major OEMs and dealers, providing cost saving benefits and investment protection for over 20 years. Recently partnering with international brands, as well as bringing outstanding opportunities and advancements in product development together with your own branding strategies, we are confident our unique, solution-led approach to fuel quality will be of benefit within the industry.
As wholesale filtration experts, we are excited to launch a new range of Parker Racor Agri-industry Filtration alongside the selection we currently offer; including Fuel Manager, Delphi, Bosh and more. 2017 also sees additions to our filtration accessories range, with Electric Lift Pumps now available for New Holland, John Deere, JCB, and CNH applications.
Our fuel injection workshop remains at the heart of our business, with the knowledge and ability to service and repair vintage fuel injection systems as well as new, high pressure common rail systems. A correct initial diagnosis is crucial in timely and cost-effective repairs; with this in mind please remember that over 40 years of industry experience is just a phone call away.
Our online shop also allows you to browse thousands of products on your PC, tablet or smartphone, comparing images as well as making use of our ever growing parts cross references. Customer accounts are now live, with quarterly news updates and discounts with the opportunity for tailored pricing structures unique to your business.
With so much to offer, why not call today and find out how Thomas' can help you?
T 01233 642816
www.thomasautos.co.uk
www.dieselpartsdirect.co.uk