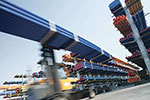 EBERO Pipe System Ltd, part of the wider EBERO Group, has been selected as our Raw & Civil Engineering Company of the Month, we are delighted to reveal here at Business and Industry Today.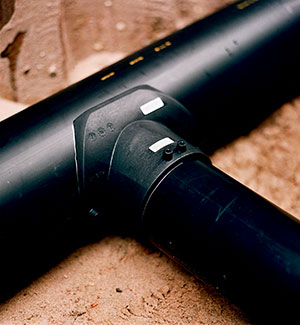 The organisation's roots date back to 1969 in Germany with the establishment of EBERO, which was set up by co-founders, Ernst Jennrich, Benno Neumann and Rolf von Kampen.
The sub-company EBERO Pipe System Ltd was formed decades later, after the success of the aforementioned trading and representation office for utilities engineering (with a specific focus on the gas & water segments) became increasingly apparent.
It was 2006 when the UK base was officially born, courtesy of the entrepreneurial innovator Carsten Schweneker, who had taken over the business in 1991 to help propel the brand to greater heights and form the EBERO Group.
Situated in Dronfield in Derbyshire, the technical trading company operates within the raw and civil engineering fields, offering planning, purchasing, warehousing, material trade and logistics services to a growing number of clients.
"We have a varied range of customers from end users through to national specialist distributors," Richard Tooze, Managing Director at EBERO Pipe Systems Ltd, told the team at Business and Industry Today. "Those who choose us benefit from our know-how, products, and ability to react quickly and reliably to individual requirements."
With values centered on competency and flexibility, the directional system provider uses its experience from the utilities sector and tailors its expertise as appropriate to ensure complete customer satisfaction. Its core activities revolve around the delivery and process of high quality industrial products, many of which have been custom-made for the application presented.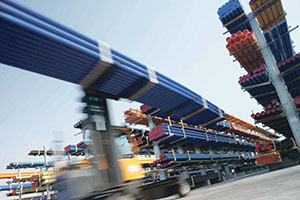 Acting as a dedicated consultant, EBERO Pipe System Ltd provides support and guidance in relation to associated products and logistics for functioning infrastructure. The trusted partnership company takes into consideration essential aspects such as the supply of water & gas and the disposal of wastewater whilst promising clients a secure service and timely delivery.
When asked to discuss recent movements and plans for the future, Richard was confident of expansion. "We are currently working on bringing a number of innovative products to the UK market," he said conclusively. "We see this is where a strong connection to our group helps to bring new ideas into this particular domain.
"Some of the current products are aimed at the house connections of water and gas supplies; a quick, simple and cost-effective alternative to lightweight concrete and a range of utility and industrial sealing products. We are now starting to offer products for the water borehole industry."
After steady yet significant development, EBERO has become a unique service provider recognised for its ability to cater to even the most challenging of customer specifications whilst undergoing strategic basic orientation, organisation, finance, communication and process & project management.
The family-run holding company now employs more than 130 people and occupies facilities in England and throughout Germany (with sites at Cologne, Essen, Hamburg, Süderstapel, Güstrow and Neubrandenburg, to name a few examples).
The EBERO Pipe System Ltd team are looking forward to attending Utility Week Live from 23-24 May, where they will be found exhibiting at the NEC in Birmingham (stand G24). If you are interested in finding out more about the EBERO brand and its partnering companies then please don't hesitate to get in touch.