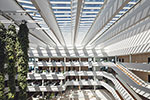 VELUX® has been selected as Best in Category – Building Shell – for its VELUX Modular Skylights (VMS).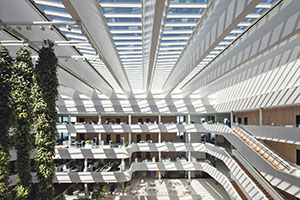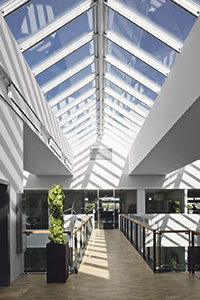 VMS products are designed in collaboration with Foster + Partners and with architects in mind. They offer innovative, modular and sustainable solutions for glass roofs in larger building spaces. Modular Skylights can be combined in a number of rooflight configurations, creating perfect solutions for a wide variety of building types. VMS products have high sustainability credentials, with exceptional energy performance, an expected life of 40 years or more.
Lotte Kragelund, VMS Marketing Director at VELUX Group, said, "VELUX Modular Skylights allow architects to spend more time designing solutions and less time specifying. We are very happy to receive this award, which recognizes the ground-breaking approach to skylights and glass roof structures that we're taking at VELUX."
The Archiproducts Design Awards bring together some of the best new designs in a range of architectural categories. They were created to recognise companies who believe in the value of a project, and to spread the best of design around the world, as a sign of innovation and progress.
To read more about the award submission, go to:
www.archiproducts.com/en/prodotti/267836/finestra-da-tetto-in-acciaio-e-vetro-modular-skylights-velux.html
To read more about VELUX Modular Skylights, go to: www.velux.com/solutions/products-and-solutions/modular-skylights