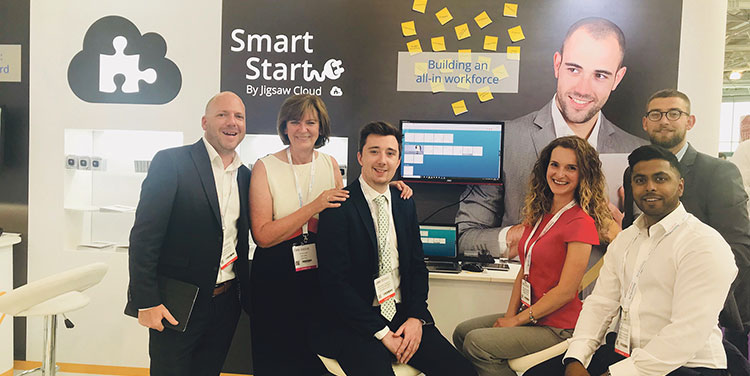 Business and Industry Today is proud to announce that Jigsaw Cloud has been selected as our HR Solutions Company of the Month.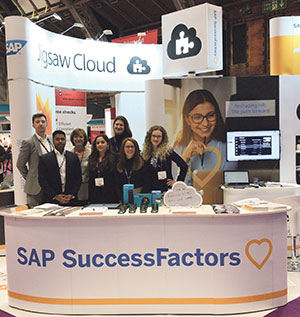 Since its inception in 2000 by current CEO Paul Rae, Jigsaw Cloud has shown an outstanding commitment to helping SMBs deliver an exceptional employee experience, by delivering best practice Human Resources solutions in a simple and cost-effective way.
Providing Tier 1 HR technology to the mid-market and to SMEs, Jigsaw Cloud provides HR consultancy, support sound systems, and provision and implementation of the industry-leading cloud human capital management (HCM) suite, SuccessFactors. With a particular strength in sectors including retail, manufacturing, food, professional services and financial services, Jigsaw Cloud has been dedicated to helping numerous organisations achieve peak SAP SuccessFactors productivity and success since 2004.
Jigsaw Cloud boasts a highly experienced team of cloud system consultants and HR practitioners with over 40 years of expertise, possessing a sound understanding of their customers' needs. The company is the UK's only SAP partner that is exclusively committed to SuccessFactors solutions and support, and remains flexible and adaptive throughout the process. By simplifying HR and providing customers with 24 hour support, Jigsaw Cloud transforms business strategies and goals into measurable business outcomes. Indeed, these are just some of the many factors which make Jigsaw Cloud stand out as the SuccessFactors partner of choice for small to medium sized businesses.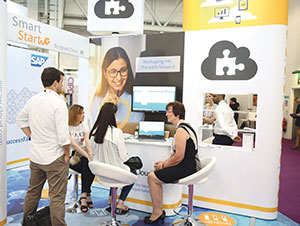 It is without a doubt that a company's employees are the lifeblood of the business; if they are happy, engaged and motivated in their work, a company will reap benefits across the board. This is where SAP SuccessFactors can help. The suite uses the latest technology to help companies attract leading talent, connect their employees to purpose, and bring about results throughout their business. Using a modular approach, SuccessFactors allows a company to tailor the suite to their unique requirements, ensuring it is optimised to achieve the best possible results.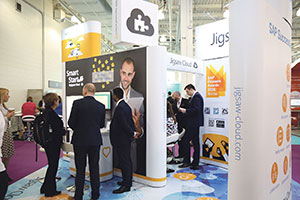 One of these modules is Employee Central, which is built for modern and global workforces. This can help a company to automate core HR processes, deliver intuitive employee self-services, and track time and absences, and much more. The Succession & Development module engages employees with meaningful development plans and career opportunities, closes talent gaps with smart succession planning, and builds up intellectual capital. Additionally, SuccessFactors offers a strategic compensation management solution, and can help to transform a company's recruiting process into a continuous part of their strategy, offering a unique end-to-end recruiting solution.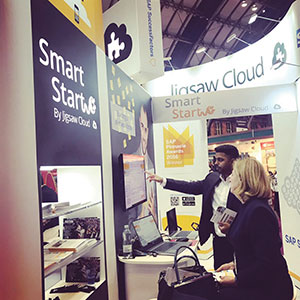 Furthermore, SuccessFactors helps companies to effectively manage their employees' performance, organise their onboarding process when employing new staff members, and develop a comprehensive learning strategy complete with a full learning management solution (LMS).
We had the pleasure of speaking to CEO, Paul Rae, who told us more about SuccessFactors. "It is the only product that has an end-to-end capability from hire to retire, and that differentiates it from its main competitors. It also has significantly more flexibility, and SuccessFactors is a very financially secure company, so anybody investing in a SuccessFactors solution will be future proofing their HR infrastructure."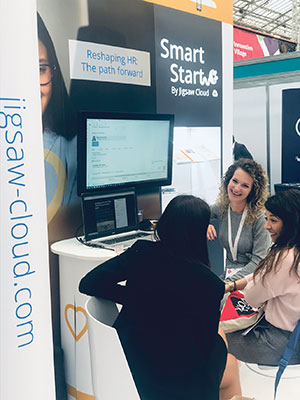 "SuccessFactors is constantly bringing out new modules such as an HR service centre, visas and permits, and other flexible benefits, adding to a comprehensive suite of products which fit together perfectly to give you one system that can deliver all of the HR infrastructure an organisation could need."
Over the past 12 months, Jigsaw Cloud has seen impressive growth both within its teams and internationally. "We recently promoted Dan Straw from Chief Operations Officer to Chief Customer Officer, a role to specifically manage our customer relationships and retain our customers, as well as help them get the absolute maximum investment opportunities from SuccessFactors. Additionally, in the US, Hope Bailey was appointed CEO of Jigsaw Cloud Inc, and our team on the whole grew over 25% in 2018."
"Last year we also opened new offices in the US and in South Africa, Spain and the Middle East. In 2019, we aim to acquire our first customers in all of these countries. Through the recent expansions, we are now excited to be working with new customers from different areas of the world, and I am looking forward to globally connecting with SMBs and working together in building their success," Paul expanded.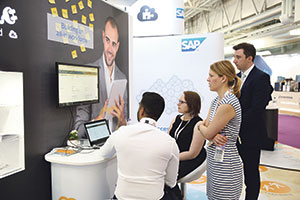 Undoubtedly, Jigsaw Cloud has garnered a stellar reputation since its inception. "After becoming a SuccessFactors partner in 2004, we became an SAP Gold Partner in 2015, and we are now the fourth largest SAP SuccessFactors re-seller worldwide by our customer number. We won an SAP EMEA Partner Excellence award in 2018 for our efforts and dedication in our work, and our team achieved 100% customer retention for the second year running. Our support team also resolved over 1,800 customer support tickets, where they achieved a customer satisfaction score of 4.6/5."
Constantly working to engage and meet with companies and individuals, Jigsaw Cloud attends the CIPD show every year. "We have been going for the last three years in London and Manchester. These have been very successful, and we enjoy the shows very much."
If you would like to find out more information on Jigsaw Cloud's full range of services, and discover how they can help you to transform your business, head to their website. Alternatively, get in touch using the contact details below.
T 0203 432 3351
info@jigsaw-cloud.com
www.jigsaw-cloud.com