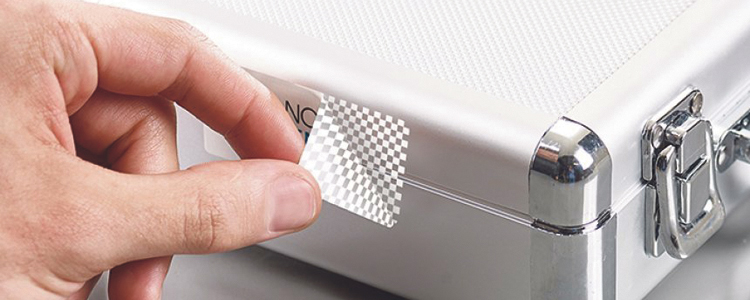 Avery has introduced the Protection & Security range, a series of industrial grade labels suitable for use in a range of workplaces. Designed to be durable and long-lasting, you just might be surprised by how helpful these labels can be.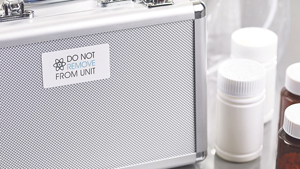 GHS compliance made easy
Avery have a Design & Print GHS Wizard making it easy to create and print your own GHS and safety labels from pre-designed templates. You can create labels on demand from your desk at any time, following the simple step-by-step process. Design & Print from Avery includes all the pictograms and GHS compliant statements needed for GHS labelling and allows customisable text as well as the insertion of a company logo or other images.
Labels that last
A faded or illegible label is the same as no label at all. Avery Ultra Heavy Duty labels are designed to be durable, even in extreme conditions. These labels are chemical resistant, tear resistant, abrasion resistant and constructed with a marine-grade adhesive that is waterproof and passes a 90-day seawater submersion adhesion test (BS5609 part 2 certified). Unlike other labels, which crack and harden in harsh conditions, they are UV resistant with 2+ years of outdoor UV life. They are also temperature resistant, can be applied as low as 0°C, and used between -40°C to +150°C.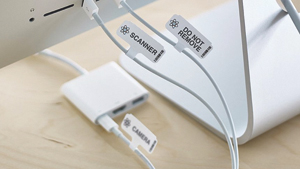 Protect your property
Something that is as simple as labelling company property can help to deter theft. Avery offers tough Anti-Tamper Labels for securing property and marking electronic equipment. If there is any attempt to remove these secure labels, a pre-printed residue is left behind, making any tampering immediately obvious. There are also Avery No Peel Labels, as the name suggests these are virtually impossible to remove and should anyone try, the material disintegrates.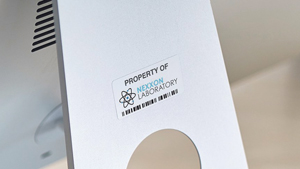 Warning signs that work
Workplace hazards must be properly signposted, to help with this Avery offers Durable Signs that are oil and dirt resistant, tear proof, water and weather proof, UV resistant and temperature resistant from -20°C to +80°C. What's more Avery Design & Print has a wide variety of warning sign templates ready for you to print. These templates can be customised with your own tailored safety messaging or company logos and contact details. Your signage designs can be saved securely online or to a computer, so you can re-print them as often as needed.
Worker wellbeing and productivity
Did you know that the average worker spends around 13 minutes a day looking for essential items? 85% of workers also said that having a clear filing system and knowing where everything is would make the job less stressful. So, whether its important paperwork, stock or tools of the trade – make sure you use labels to keep workplace storage in order.
See the full range at: www.avery.co.uk/industrialsolutions