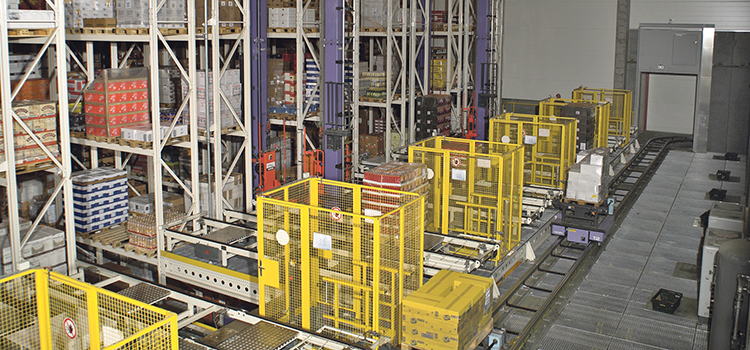 Business and Industry Today is extremely proud to present DAIFUKU as its highly prestigious Automated Materials Handling Solutions Provider of the Month.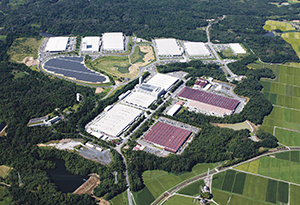 Innovative solutions are required to meet an endless variety of unique needs. That's what DAIFUKU (pronounced: dye-foo-koo) is about. Founded in 1937, our 75+ years of experience in automated material handling for a variety of industries gives us the knowledge, products and capability to tailor solutions to meet our customers' unique material handling challenge. DAIFUKU assists its customers with each step of their factory automation and distribution automation projects, from planning and simulation modelling to design, manufacturing, installation, after-sales service and eventual retrofits.
Today DAIFUKU has more than 7,500 employees around the world and with an annual turnover of approximately 2 Billion Euro has established itself amongst the world's leading providers of automated materials handling solutions.
In addition to its main manufacturing plants in Japan, the company group also owns plants in Malaysia and in the USA. Independent branch offices in the UK, Germany and Scandinavia form part of the European group.
Easily distinguished from other cranes by the deep lavender and red colour, the DAIFUKU cranes are able to handle goods of all shapes and sizes, ranging from small cartons to large paper reels and car bodies. The manufacturing plant at Shiga in Japan has capacity to manufacture over 1,000 cranes per annum and with over 28,000 cranes now installed world-wide the technology is well proven.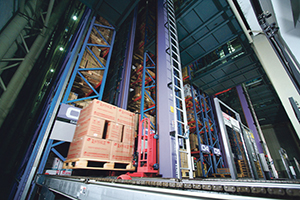 DAIFUKU's storage and retrieval machines (SRM) can be manufactured to operate in warehouses up to 40m high. The extensive test facility at the Shiga plant features a test tower tall enough to enable even the largest SRM to be tested before despatch.
Amongst its extensive range of products is the DAIFUKU STV (Sorting Transfer Vehicle), a rail guided cart used for the high speed transportation of palletised goods. Easily expandable with additional carts the capacity of the system ranges from between 40 pallets per hour up to potentially 600 pallets per hour on a single track loop.
Possibly unique in the industry, DAIFUKU has its own full scale exhibition centre at its Japanese headquarters in which all of the company's products and technologies can be seen in operation. The centre is open all year round and members of the public as well as industry professionals can always be assured of a warm welcome. The Hini Arata Kan exhibition centre attracts more than 20,000 visitors every year.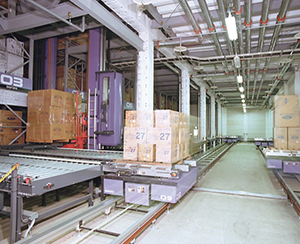 Proud of its reputation as an innovator, DAIFUKU has developed high capacity solutions for the storage of totes and containers. Its Synchronised system uses two mini-load cranes working together in the same storage aisle to provide extremely high put away and retrieval rates, as well of course as providing redundancy in case of any unplanned downtime on either of the cranes.
Exciting times lie ahead for DAIFUKU as customers' needs for more innovative ways to handle their internal storage and logistics become ever more challenging! DAIFUKU will be exhibiting in 2016 at the IMHX and IntraLogistex.
T 01908 288780
info@daifuku.de
www.daifukueurope.com