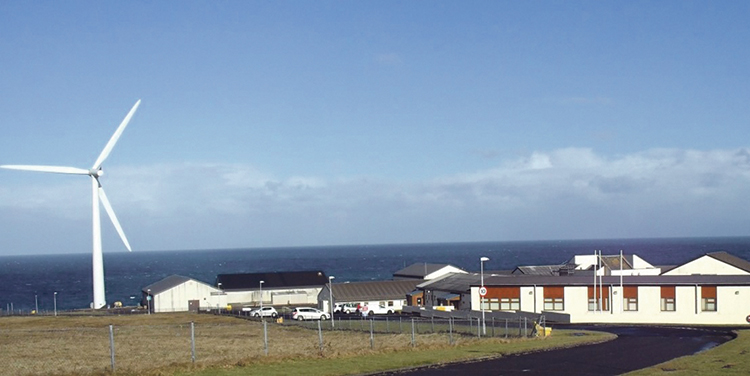 EnviroChemie UK has recently signed a contract with Abbey Ecosse Ltd to design and build an Anaerobic Digestion system at the Forss Business and Energy Park in Scotland.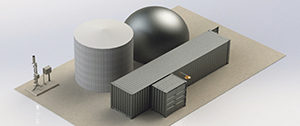 The plant will treat waste products from whisky distilling, producing biogas, which will be converted to bioenergy, to be utilised in the site's 'decentralised smart energy network'. The plant is part of the Ecosse North Coast Energy Network (ENCEN) project working alongside other green technologies to produce low carbon heat and power for the business park.
EnviroChemie has established a reputation for energy and resource efficient technologies for water and wastewater treatment and recycling, specialising in developing and implementing sustainable customised solutions in different industries.
We offer a holistic range of 'Made in Germany' branded products and services based on biological, membrane filtration and chemical-physical processes, whose pedigree relies on its long list of research achievements and patents. EnviroChemie adopts a partnership approach in which client specialised needs and characteristics form the basis for individual design, planning, engineering, building and commissioning of treatment plants.

Plant solutions for water treatment and resource recycling or biogas production save valuable resources and energy. We continuously develop the technology lines for physico-chemical, biological and membrane technology water treatment, created in our own research department. Customer-specific solutions can be tested in our own technology centre or in pilot plants.
EnviroChemie is a member of the EnviroWater Group, a network of companies with specialists in the solution of a broad range of requirements for sustainable water treatment.
The EnviroChemie solution for ENCEN incorporates established anaerobic technology with innovative membrane separation. This will convert a high proportion of the organic waste to Biogas, and produce a high-quality water for discharge, both reducing the sites carbon footprint and minimising the environmental impact.
The solution will be delivered in a modular format, with the majority of the technology being built offsite. This will mean a quicker installation and commissioning phase but also allow for repeatability of the solution at other locations.
The project is being developed under the Scottish Governments Low Carbon Infrastructure Transition Programme (LCITP) and will contribute to the region's pathway to 'Net Zero' carbon emissions.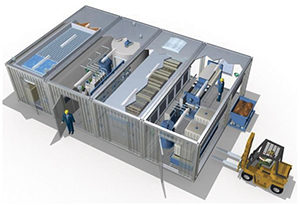 Neil Robertson of Abbey Ecosse said, "We selected the EnviroChemie technology solution after an extensive technology assessment by Ricardo Energy and Environment based on the options available in the market at this scale. Working in partnership with EnviroChemie has produced a highly innovative solution to achieve our net zero requirements."
The EnviroChemie WaterExpert™ digital platform will also be incorporated, as part of the ongoing plant operation.
The WaterExpert™ app offers an easy and convenient way to help monitor and optimise plant operation. Using a smartphone, tablet or desktop computer, you can get a remote overview of the status of the entire plant with:
Real-time data monitoring, including trend graphs and performance analysis
Remote monitoring (optional)
Digitised plant inspection rounds and checklists
Customised alarm and maintenance management
This means you can minimise the amount of work required on site, reduce costs and even optimise operation to make it more efficient.
To use your water resources more efficiently, seek practical advice from our advanced water treatment specialists.
For more information, please contact Lester Young at: lester.young@envirochemie.uk
Or visit our website at: www.envirochemie.co.uk