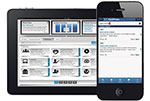 Business and Industry Today is pleased to announce that InfraVision Ltd has been selected as its greatly esteemed Information Technology Service Management Provider of the Month.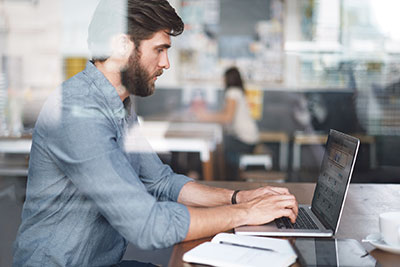 The dedicated Information Technology Service Management (ITSM) company was founded in 2008 at the back of InfraVision BV (Netherlands) and is a well-regarded BMC, ITRP, Nexthink, RightAnswers and Bomgar Partner. Its advanced solutions have proven popular with both small businesses and large enterprises across a multitude of industries courtesy of its solid network of specialists operating in the UK, Belgium, Germany and the Netherlands.
"InfraVision is an IT Service Management consulting, education and technology provider headquartered in the Netherlands with offices across EMEA," explained Simon Martin, Managing Director at InfraVision. "Our approach to business driven ITSM leverages frameworks such as ITIL, CobiT and ISO/IEC20000 as part of a hands-on, real-world approach to ITSM that has helped hundreds of companies transform their IT organisations into strategic, business-aligned service providers delivering the highest levels of service and support to their customers while lowering costs."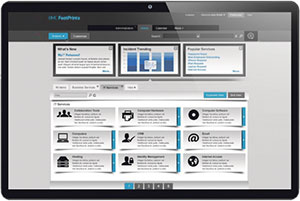 InfraVision aims to maximise efficiency of service organisations whilst simultaneously improving transparency, and this can be done effortlessly with the provision of its meticulously developed 'best practice' solutions. Its extensive expertise in ITIL, along with its experience of working with service management software, has been proven to augment the performance of various businesses.
The Alignability Process Model, for example, is a unique approach devised by InfraVision which increases professionalism levels in service organisations whilst sticking within the boundaries of a limited budget. This particular innovation – which forms the template for almost every solution provided by InfraVision – follows a clearly established set of processes, procedures, work instructions and role descriptions which have made positive impacts on hundreds of ITIL process implementations across the globe.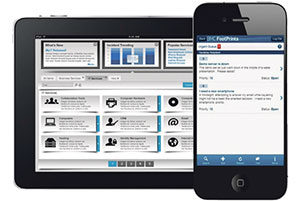 One of InfraVision's most significant partnerships is with ITRP, a system designed specifically for global deployment. The enterprise-class IT service management application comes with a whole host of operational benefits, with workload reduction, smarter working, seamless collaboration and efficient agreement tracking being just a few core product features. The simplified ITRP addresses a cross-section of challenges via a single solution that can seamlessly slot into every business, & users can train themselves online with unparalleled ease as no complex technical capabilities are required.
The company offers both cloud and on-premise service management solutions in order to facilitate its ever-growing customer base and to keep pace with the rapidly developing world of technology. Understanding that there are many processes individual to your business, InfraVision prides itself on providing the best tools for separate projects. Closely liaising with its clients ensures that the most relevant expertise is offered and that all specifications are duly noted.
Simon concluded, "We have about 250 customers ranging from small to large enterprises and we are looking forward to establishing strong working relationships with many more clients. We believe this can be achieved by promoting our products and services whilst manning our stand at the SDIT show in Olympia."
T 01564 330680
info@infravision.com
www.infravision.co.uk