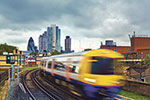 For this issue of Business and Industry Today, we are incredibly pleased to announce that TERRAM have been selected as our Specialist Materials Company of the Month profile as a result of their exceptional range of industrial nonwoven solutions.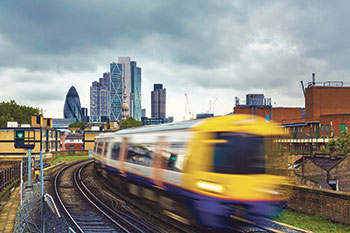 TERRAM is part of Berry Global, a FORTUNE 400 company currently valued at $8 billion. With over 130 locations around the world, 23,000 global employees, a huge client base that sprawls 21,000 projects, and over 1,300 active granted patents, Berry Global have proven themselves to be one of the world's best multi-disciplinary providers of materials for construction, agriculture, food and drink, household use and industrial processes.
Taking care of the entire materials process, from sourcing raw materials to formulation, bonding and finally finishing, Berry Global are able to offer their specialist services to multiple industry sectors all around the world.
Here in the UK they produce Geosynthetics at a state of the art manufacturing plant in Essex, under their market leading brand Terram. They also produce the UK's most popular tree shelter Tubex at a site in Aberdare, combined they export to over 50 countries. Terram was first established in the 1970s, specialising in geotextiles for the civil engineering sector.
For this issue we spoke to International Sales Manager Stephen Hancock, who explained, "Geotextiles refers to specially designed synthetic materials that are used predominantly in the construction of roads, highways and railways. Train lines are traditionally supported by ballast and sand, which keeps the lines in place and is critical for rail safety, but which can be susceptible to subgrade erosion in certain soil conditions. Not only that, but sand is also incredibly time consuming to lay and expensive as well. Terram offers far more cost effective, faster and more reliable synthetic alternatives that maintain integrity of train lines, prevent leaching of particles, allow movement of water, and provide extra strength."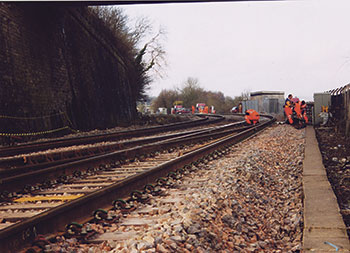 As part of these solutions, Terram's innovative Hydrotex rail geosynthetic material, extensively tested and approved by the UK Rail Network, acts as a superior alternative to sand blankets. Acting as a filter and preventing upward movement of clay particles, the Hydrotex product is made of a nonwoven composite and central filter media that separates clay slurry. It is also bonded to two opposing needle-punched nonwoven filters that provide additional strength and protection, providing a permanent solution for trackbed stability.
Berry's other brand, Tubex, specialise in tree shelters and planting products for the Forestry, Horticulture and Viticulture sector, protecting young plants from animals, insects and pests, while also encouraging rapid growth through the micro-climate crated inside the tube. Whether for forestry, viticulture, landscaping or fruit growing, Tubex have a wide range of products covering tree shelters, shrub shelters, plastic mesh tree guards and tree wraps. Recognised worldwide, their planting solutions are used across the UK, Europe and the Americas.
Moving into the future, Terram and Tubex will be looking into furthering their solutions for the Geosynthetics and Forestry sectors, with further innovations in the pipeline for both Terram and Tubex.
If you would like to find out more information about Terram or Tubex you can get in contact with the team using the details provided. Be sure to head over to the websites below for information on their leading brands.
Contact
T +44 (0)1621 874200
www.terram.com
www.tubex.com