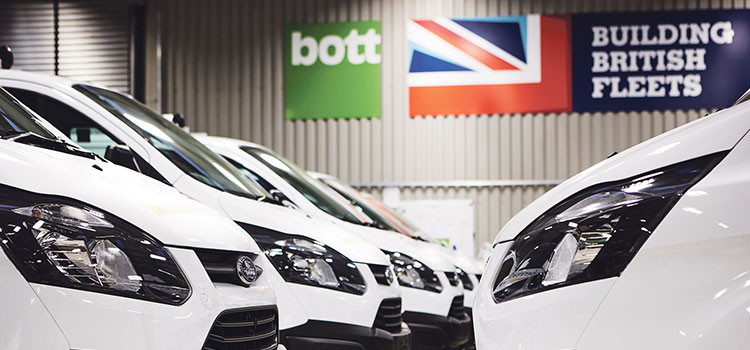 Business and Industry Today is extremely pleased to announce that Bott UK have been specially selected to receive this issue's coveted Vehicle Manufacturing Company of the Month profile in light of their unmatched design, manufacturing and installation services.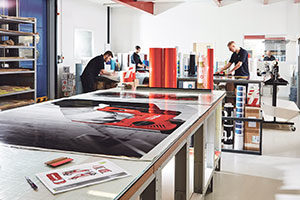 Bott UK is part of the widely renowned Bott Group, first set up in 1930, and specialising in the designing, manufacturing and installation of workshop equipment, workplace systems and in-vehicle equipment. Bott UK was established in 1980 with two sites in England and a satellite conversion centre in Cumbernauld, Scotland.
Bott's one-stop-shop Vehicle Conversion HQ is based in Ashby de la Zouch, Leicestershire, headed by Managing Director Kevin Woodward, who celebrated 35 years in the business this year. Facilities cover everything from racking to electrical development, specialist requirements, graphics and decals, assembly and fitting, electrical development, Line-X protective coating and even legal and compliance work. If that wasn't extensive enough, Bott UK can also provide assistance with vehicle choice, vehicle handover, driver training and in-life vehicle inspections.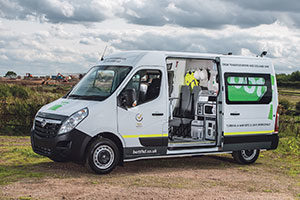 We asked Stephen Turner, from Bott UK, what differentiated the company against other vehicle specialists, to which he explained, "We pride ourselves on first understanding a customer's needs and how the vehicle will be used, before developing a specification that is right for their unique business needs. The end result is an optimal, compliant conversion that delivers day in and day out over the long term. The unique breadth of conversions undertaken by Bott includes multi-trade fit outs, telecommunications and utility vehicles, bomb disposal units, air monitoring trailers, command centres and welfare vans, to name just a few."
Excellent customer service is at the forefront of Bott's priorities, with the company working in close conjunction with clients' supply chains to ensure vehicles are delivered on time with a fast turnaround. Bott UK also have a strong and dedicated network of partners, ranging from vehicle manufacturers to leasing companies to component suppliers. Stephen added, "Staff have a real pride in the total customer service Bott offers, taking ownership of the vehicles in our control to ensure they are completed to meet required timescales and our customers' needs."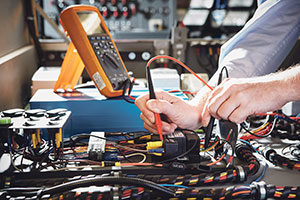 Over the past year, Bott have been focusing on developing their electrical engineering capabilities, implementing CAD software, enabling simulation & 3D modelling and offering standardised electrical installations through the introduction of preconfigured wiring looms. All vans are now built to the same high standard, boasting improved durability, easier fault finding and quicker repairs.
Committed to providing an outstanding service to clients, Bott go to great lengths to ensure that no matter the application, each client is getting the most out of their vehicles. For this reason, they have implemented proactive testing procedures of individual components and customer free-issue equipment to gauge how this equipment is used, and hence enabling Bott to offer the best tailored solutions. As FTA Van Excellence Gold Partners, a clear focus on vehicle safety and legal compliance also comes as standard.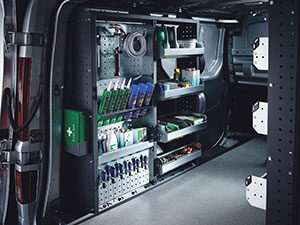 Furthermore, Bott recently launched a new Crew Welfare and Transportation Vehicle specification, which includes a new and improved internal design that allows for up to 8 crew to be compliantly transported, while also covering their on-site welfare needs.
As one of the UK's leading conversion companies, Bott can be found at numerous trade shows throughout the year. This includes the Commercial Vehicle Show, Fleet Management Live, the Utility Fleet Forum, FM18 & the Housing Show, all of whom Bott are planning to attend again in 2018.
If you would like to get in contact and find out how their many specialist services can benefit you, then don't hesitate to pick up the phone today. More information can also be found by visiting the website below.
T 01530 410600
www.bottltd.co.uk