In this issue of Sustainability Today, we are proud to announce that we have chosen to select Deltax Ltd as our Machinery & Equipment Company of the Month.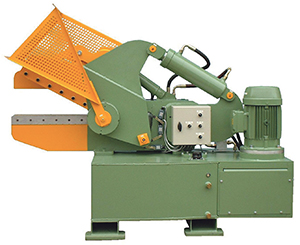 Deltax is the market leader in hydraulic shears and cable strippers. The company is an industry leading designer, manufacturer and supplier of equipment and machinery involved in scrap recycling, demolition and construction industries.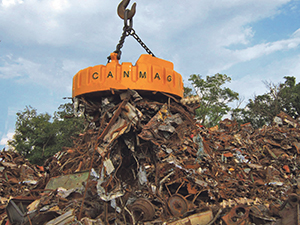 With extensive experience and a team of qualified personnel, some of whom were responsible for the original design concepts in this field; Deltax equipment is unique, innovative and designed to the highest quality. Most of the component production is created in-house, using only quality materials and latest production techniques. The company utilises new technologies such as computer aided design and manufacturing systems, and maintains an ongoing policy to constantly improve design and production, to ensure that Deltax consistently meets the changing needs of the industry. Most importantly for the company, Deltax has built a solid foundation and reputation for honesty, extensive knowledge and fairness across a range of industries.
The company maintains its operations on a worldwide scale, with sales agents placed in every continent and in a number of different industries. These include: United Kingdom, Canada, Italy, Africa, Middle East, Australia, New Zealand and the South Pacific Region, Europe, Lithuania, Russia Sweden, Norway, Denmark, Iceland, Finland, United States of America and Mexico.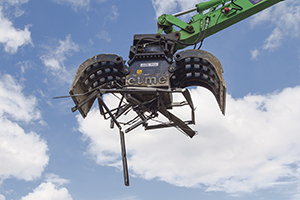 Deltax has proven its wealth of industry leading expertise and is now registered as a United Nations Approved Vendor. Over the last two years, Deltax has supplied various DTX model shears with operator training to eight separate Caribbean Islands as part of the UN's Weapons Destruction Programme in the Caribbean.
Committed to quality, all Deltax equipment and parts are guaranteed under its standard warranty policy, and meticulous attention to detail is paid during the manufacturing process. In fact, from the smallest component part to the largest finished machine, Deltax ensures that quality is maintained throughout. This guarantees that when purchasing Deltax products, the highest level of engineering and design has been applied to the production of the equipment.
Deltax uses Computer Aided Design (CAD) techniques in its design process which ensures accuracy, consistency and compatibility of product design. From the product design, individual component drawings are then created to form the basis of a machining program.
After the CAD design stage, a machining program is produced, this converts a graphical representation of a part of the machine into an analytical program, which is then interpreted by the CNC machine tool. The machine tools are then prepared to create the component parts which are produced on a large range of CNC machine tools including laser cutting, lathes and milling machines.
Through this detailed design and manufacturing process, all equipment is created to a high quality, offering longevity of working life and when maintained, holds a high re-sale value.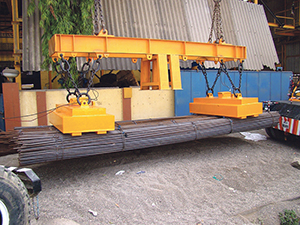 In regards to its product range, Deltax maintains a wide varied range consisting of standard duty shears, heavy duty shears, heavy duty rebar shears, wire and cable strippers, vertical metal shears, scrap electro-magnets, hydraulic grapples, mobile portable shears and specialty equipment. In addition, the company also maintains a well-stocked selection of common spares, including cutting blades.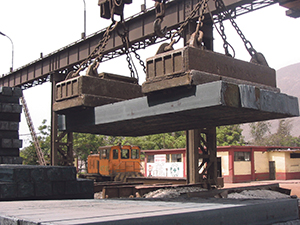 In terms of its services, Deltax houses a team of highly qualified technicians, who maintain a plethora of expertise and experience, enabling them to provide readily available, in-depth and efficient assistance. This allows customers to gain access to a technician with the expertise to help them to restore the normal operation of their machinery, in as short a time as possible. Other dedicated services include telephone assistance for service requests, spare parts, maintenance advice, telephone assistance for spare part estimates, special requests and general assistance.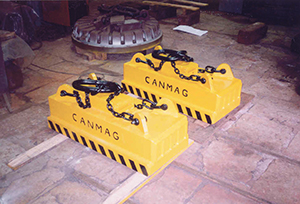 A notable partnership, Deltax is proud to be working with supplier Sun Hydraulics limited in the UK, a leading designer of various proprietary flow adjusting, sequencing and regeneration valve bodies, for Deltax's line of DTX alligator shears.
If you would like to discover Deltax's equipment, then a noteworthy upcoming appearance for the company is taking place this year. Showcasing its abundance of innovative products and services, Deltax will once again be exhibiting at this year's Recycling and Waste Management (RWM) show located at the NEC, Birmingham, England, from 14-15 September at Stand: R-M130. The company plans to use this event to display its new line of DTX shears with hydraulic activated hold down mechanism for scrap.
Contact
T +44 (0)1489 784711
www.deltax.co.uk