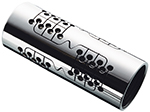 In this issue of Business and Industry Today, we are proud to announce that we have selected Micrometric as the recipient of our Component Manufacturing Company of the Year.
Established by Dr Maurice Gates in 1981, Micrometric specialises in the laser material processing of metals providing contract and sub-contract manufacturing services to produce high-quality fast turn-around components that are used by international businesses from large blue-chip companies to local SMEs. You'll find Micrometric active across industries such as aerospace, automotive energy, medical device manufacturing, oil and gas, engineering, and electronics industrial sectors.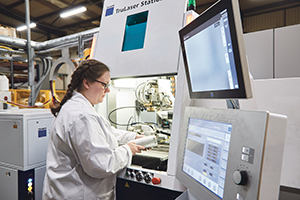 Providing a wide range of equipment alongside a large network of sub-contractors, Micrometric is a one-stop-shop for all components ranging from laser cutting only to a multi-process that requires laser cutting, forming, precision grinding, forming and heat treatment, most of which its competitors cannot match.
Today, Micrometric has built a reputation for providing a reliable and friendly service which is why many of its customers stay with the company for many years. With the effects of COVID-19 very much still looming, we asked Chris Waters, Commercial Director at Micrometric, how the last 12 months have been for the company. Chris responded, "The past 12 months have been uncertain. We have sustained production, but it has taken a lot of hard work improving everything we do. We have seen a big change in our customers, I would say probably 50% of our top 20 customers have been replaced by new or smaller existing customers increasing their purchases. Because of this, sales have been better than our forecast."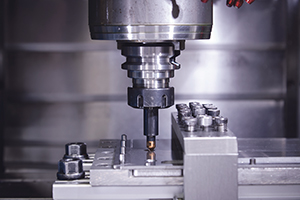 In terms of the company's recent developments, COVID-19 has forced Micrometric to reconsider its services and look at how best they can be utilised to help customers. As part of its current portfolio, Micrometric offer laser cutting, laser welding, laser drilling, laser etching, tube cutting, precision machining, reverse engineering, and multi-process services. Lasers are the single most important aspect of the business at Micrometric as they enable it to cut, drill, etch and weld, to supply customers with precision parts that meet their needs. Micrometric has firmly established itself in the industry for having laser capabilities that fully meet the requirements of the customer whilst optimising the production process to achieve the best results. Lasers are used in Micrometric's engineering processes daily as they offer precision and accuracy that enables the company to create items for all industries to the highest quality.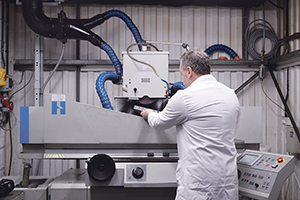 To complement its already sterling portfolio of services, Micrometric now offer a comprehensive precision component, manufacturing service. "We are able to offer our customers a complete service that ensures our core competence is in precision parts. It also means they don't have to deal with multiple sub-contractors," said Chris.
From this, Micrometric has significantly invested in precision lasers over the past few years that include Rofin Starcut which enables the user to cut tubes from 0.5mm diameter up to 30mm diameter to tolerances of ±0.025mm, a Trumpf Trulaser Station 2005 with a Trudisk 1000 laser source that enables fast finer laser welding, and its most recent purchase, a IPG Lasercube for cutting of precision components with tolerances of ±0.025mm. Overall, these additions enable a faster service that allows Micrometric to be more competitive and effective within this specific field.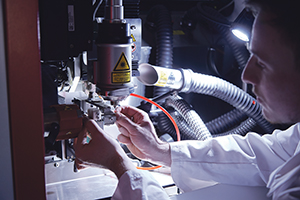 Chris went on to explain some of the benefits that this newly added service provides for its customers. "As a result of this we are able to offer our customers a single source of supply of competitively priced precision components. We are a supplier that likes to work with our customers especially in product development. Customers can call on our 40 years of experience in producing difficult parts that others would not attempt. We are recognised within our industry and get a lot of referrals for this reason."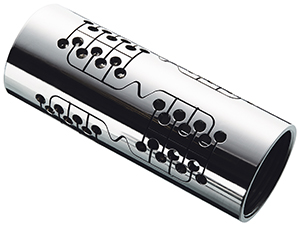 Going forward, Micrometric has developed some short-term and long-term plans to ensure its focus remains solely on the key factors that ensure the company's success. "The pandemic forced us to look at ourselves and how we work. We were carried through the first year of the pandemic by a long tail of work and new opportunities. For us, the pandemic started to bite in 2021 so we sat down and came up with a plan," Chris continued, "short term, we re-organised the business to give much more focus on the key success factors which are team development, team communication, quote turnaround time, delivery on time and development of our team. Medium term, we looked at strengthening our capabilities with identifying our next capital purchase. Short to long-term, we focused on increasing our marketing activities to attract new customers with a focus on the medical sector. We understand this is more of a long-term goal as we know it can take a long time to establish relationships within certain medical supply chains."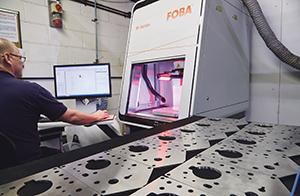 In the future Micrometric is happy to keep on its current growth trajectory within the market by continuing to invest further in its people as they are deemed as essential to the company's success. By further investing in its capabilities, this will help improve and broaden what it can offer while also putting a large emphasis on those customers who are looking for more from their current suppliers.
In closing, we asked Chris how the company felt receiving the award, he commented. "We are delighted to have received this award. It recognises the hard work that the team at Micrometric have put in to achieving this success. We could not have achieved this without the whole team working together."
For more information, see below.
T 01522 509999
sales@micrometric.co.uk
www.micrometric.co.uk