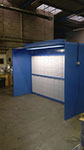 Whether you operate an industrial, medical or commercial enterprise, high-quality ventilation and extraction is essential, both to ensure the safety of your employees and visitors, and to meet legal requirements.
Some tasks, however, need more targeted extraction, and the ideal solution is a ventilation booth.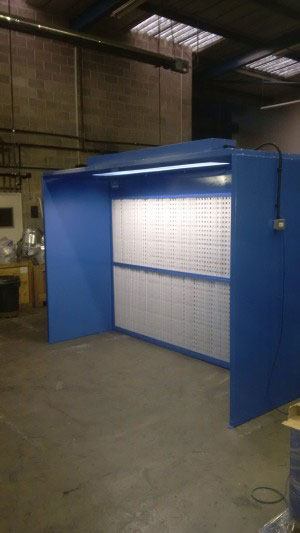 Ventilation Booths
If you have employees performing tasks that produce heavy localised pollution such as solvents, Filtrex Global Ventilation Booths are the perfect solution. Coming in various sizes and designs, from desktop to walk-in units, they use either water-wash or traditional dry ventilation.
If your employees use techniques like paint spraying, GRP trimming or heavy foundry fettling, you're legally obliged to apply the current COSHH regulations and The Worker Protection Directive (Directive 99/92/EC). The right ventilation booth from Filtrex Global enables you to meet these requirements.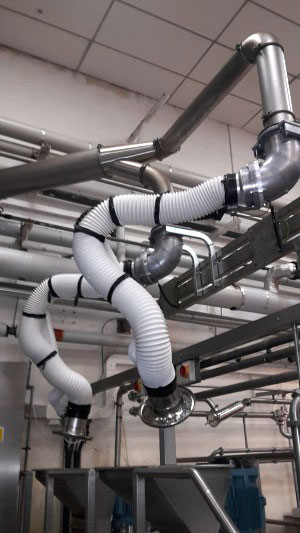 Bespoke Ventilation Booths
There are ventilation booths to suit general needs, but sometimes tasks need something more specific. Filtrex Global designs bespoke ventilation booths to meet whatever requirements you may have. Their specialist CAD team will incorporate your requirements — the type of work, the particulates needing to be extracted and the exact positioning.
They'll also take into account whatever preferences you have. Do you want the filtered air recycled or expelled, and do you want a heat exchanger built in? Filtrex Global will build it exactly the way you want.
This isn't just a matter of making your operation run smoothly, though. In one recent case, Filtrex were called into a factory faced with closure because solvent emissions couldn't be kept down. A 2-stage carbon filtration booth reduced emissions by over 90% and saved the factory.
Filtrex Global
One of the foremost producers of ventilation systems, Filtrex Global provides a comprehensive service. Whether you want a system for a small kitchen or a major industrial complex, they have the solution you need. They also supply a wide range of replacement filters, whatever type you might need, as well as providing a thorough, hands-on service.
If a bespoke ventilation booth is what you need, Filtrex Global would be delighted to discuss it with you. Call us on 01279 457590 or visit: www.filtrex.co.uk