A huge congratulations to ETEC for having been chosen to receive our highly esteemed Cyber Security Company of the Year Award in light of their stellar services to cyber security and continual commitment to protecting businesses from cyber threats.
ETEC was first set up back in October 2014 by Robin Mohan and since then, has progressed to become one of the UK's leading cyber security providers, working with a range of both SMEs and large corporations globally.
As the world heads towards a more digital and ever more connected future, cyber security has never been more important, especially for businesses. With companies using technology to assist in all areas of business, from internal communications to making payments, to handling sensitive customer data and more, it is imperative that these businesses are properly protected from malicious cyber threats. Right now, new strands of malware are being created every second, and as such companies cannot afford to take a back seat when it comes to security.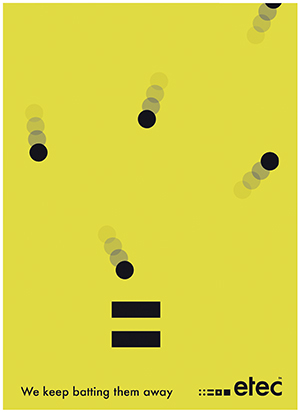 Renowned as one of the UK's fastest growing cyber security providers, ETEC can provide companies with bespoke security solutions that protect their assets and minimise their system's weaknesses, reducing the risk of malicious threats. The cyber security domain expert provides an array of services including support, monitoring, training & education, actionable threat intelligence, and many more. One of the best things about ETEC is their SME focus. It is hard to find robust cyber security packages that don't come with a hefty price tag, and as a result of this, SMEs can find it difficult to adequately protect themselves from hacking, malware, identity theft and other types of cyberthreats. Thankfully, ETEC offer cost-effective and sensibly priced solutions so that those with limited budgets can still get the crucial protection they need.
ETEC have worked with a number of education establishments including private schools, colleges and Universities from around the world where it is crucial that student information, grades, funding data and more is kept private and secure. ETEC have also provided security solutions for commercial companies, law firms, banks and even the NHS. Their client base also includes international businesses, with numerous companies from as far as the Nordic region, Thailand, Dubai, Kuwait and even Saudi Arabia.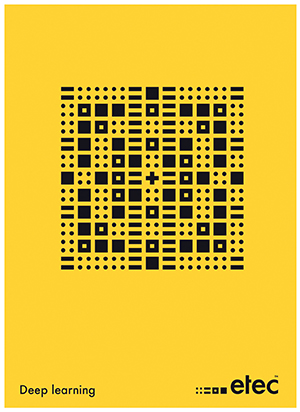 Noted for their bespoke packages, ETEC work closely with their clients to understand their systems and hence provide the right protection for their needs. Unlike the majority of standardised security providers, ETEC ensure to provide multiple layers of protection to strengthen security and minimise invasions. As for those already infected, ETEC have a variety of solutions that reduce the network dwell time of malware. Most concerning are the owners who may be infected and not even know it as the malware does not display any noticeable activities, and yet has been present for months or years. This is where ETEC's actionable threat intelligence is hugely important, uncovering indicators of compromise and revealing any malicious entities already present.
After an outstanding 2017, having worked with a plethora of globally recognised names as well as promising SMEs, ETEC are ready to take the reins of 2018. We spoke to CEO, Robin Mohan, about their exciting new plans and the revolutionary ETEC 365. Set to be released via a White Paper, the ETEC 365 has been developed with SMEs in mind and will provide an affordable comprehensive security posture for SMEs. As well as securing your network, ETEC 365 comes with a range of innovative cyber security services, including Document Asset Tracking, to enable organisation to track their data once it has left their network anywhere on the surface, dark and deep web, Counter Intelligence and deep web reporting.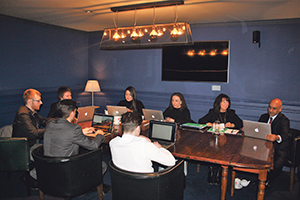 ETEC 365's threat intelligence is a ground-breaking new feature that is able to search areas of the internet not commonly or easily accessed, such as the deep and dark web. The majority of online users only access the 'surface web', made up of websites indexed by search engines. However there also exists the deep and dark web, which does not appear on search engines and can only be accessed using certain software. It is here that everything from botnets to fraud to stolen data, hackers and scams can be found.
Robin explained, "One of the most difficult things about data breaches is that they often go undetected until the stolen data appears on the dark web. As the majority of security packages do not extend into the dark web, it can mean companies remain unaware about breaches for months on end. With ETEC 365, everything from the surface to the deep and dark web is covered and if a breach is discovered, the Information Commissioner's Office can be immediately alerted and an investigation can begin." Better yet, if an ETEC 365 client does face a breach of security whilst using the service, then they can always rely on their Breach Assurance Policy to help them get back up and running.
ETEC 365's highly advanced Document Asset Tracking is capable of tracking documents anywhere on the internet, including the deep and dark web. This advanced form of Data Loss Prevention works by placing unique watermarks on documents which are used to trace and track the document wherever it appears on the internet. As well as protecting client assets, it also helps companies protect their own customer's data. Customer data protection has become imperative due to the new GDPR requirements which from 25th May 2018 will see companies' suffering customer data breaches face the potential of extremely heavy fines, if these companies are SMEs, these fines could lead to bankruptcy. This significantly minimises risk whilst protecting client and customer data. In addition to this, the Document Asset Tracking feature can be tweaked and customised for specific client needs.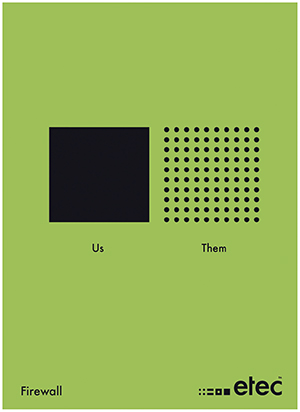 The majority of the time, when we think cyber security, we think of external threats. However it is just as possible that threats could come from inside the company itself. This is where ETEC 365's Counter Intelligence comes into play. These inventive measures provide an extension to an organisations threat intelligence to create a holistic threat intelligence posture. Robin shed some light on how some of the sophisticated technology works. "The Counter Intelligence system uses measures such as fake websites, bread crumbs of data and decoys to diverting the threat actor away from the real assets. It can then detect which internal and external threats are looking at the bread crumbs and hence who is trying to access sensitive information without permission, whether it be scam operators or staff members."
ETEC have recently attended BETT 2018 at ExCeL. The British Educational Training and Technology Show is the largest education convention in Europe and brings together over 800 companies and over 30,000 visitors. Whilst in attendance, ETEC connected with schools, education providers, vendors and resellers to display all their very best security solutions including iboss Cybersecurity, an industry recognised visionary distributed gateway web filtered cloud based platform.
Most excitingly, ETEC have also joined in partnership with Libraesva, an Italian-based provider of unbeatable advanced email security solutions. This partnership will allow ETEC to provide yet stronger email security and added peace of mind. Libraesva also attended this year's BETT Show alongside ETEC, and helped numerous visitors understand how to boost their email protection, guard against phishing, scams, fraud, identity theft and email security.
For more information on ETEC & their many security solutions, don't hesitate to get in contact with the number below or to check out their website:
T 020 8050 1621
www.etec365.com