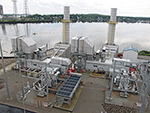 AAF International, the world leader in gas turbine solutions for onshore and offshore industries, has announced a strategic partnership with Texo Drone Survey and Inspection (Texo DSI), the owner operators of the world's most advanced fleet of unmanned aerial vehicles for industrial survey and inspection.

Steven Brett, Aftermarket Manager at AAF, explained, "During challenging market conditions repairing and refurbishing equipment can result in considerable efficiency savings and enhance the reliability of existing assets. This partnership is intended to make operations as cost-effective as possible, identifying weaknesses and most importantly establishing how they can be corrected to maximise efficiency."
This unique partnership will see Texo DSI incorporate specific and innovative UAV inspection service applications into planned operations and maintenance schedules for both existing and new gas turbine installations.
John Wood, Chief Operations Officer, Texo DSI, said, "This is an exciting opportunity for both organisations. We have worked extremely hard to develop and bring to market what is the world's most advanced fleet of UAV's with integrated payload applications. A strategic partnership with an organisation of AAF's stature further vindicates our position as the premier UAV provider for industrial survey and inspection applications."
Since its inception, Texo DSI has developed a sector-leading suite of UAV deployed survey and inspection services; bringing to market a number of world-first technologies including:
Survey-Grade LiDAR (sub 5mm precision Asset Information Modelling)
UT Thickness & spot location testing
Optical Gas Imaging (OGI)
Hyperspectral (for identification of hazardous materials)
UAV heavy lift & sky crane remote supply/drop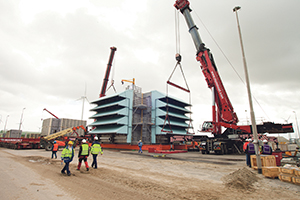 Steven Brett, Aftermarket Manager, AAF International, commented, "This strategic partnership highlights AAF's commitment to challenging the norm and developing innovative solutions to help our clients. This partnership will see us expand our current service offering and deliver even greater levels of flexibility and added value into our operations and maintenance (O&M) work scopes."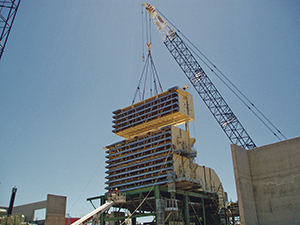 The gas turbine solutions division of AAF is one of the industry's leading suppliers with a globally renowned reputation. Over the last 50 years AAF has executed thousands of projects around the world, delivering gas turbine auxiliary equipment for small, medium, and large machines of both aero and industrial derivatives. Successfully facilitating the needs of major gas turbine OEMs, operators, and EPCs, AAF also prides itself on its provision of aftersales support services.
Continuous monitoring of equipment performance and stringent maintenance regimes can increase the life cycle of the gas turbine as well as ancillary equipment. AAF maintenance packages can include regular inspections and in-depth site surveys by qualified engineers, materials and design analysis, failure modes and effects analysis, remote monitoring, inventory management (filter and spares), and in situ or factory repairs to OEM standards.
T +44 (0)1670 591776
gasturbinesolutions@aafgb.com
www.aafintl.com