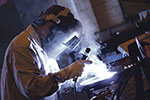 In order to support employers compliance with the recent HSE welding fume update, Impact Technical Services are offering a free site assessment to UK businesses who are concerned their current efforts are no longer adequate.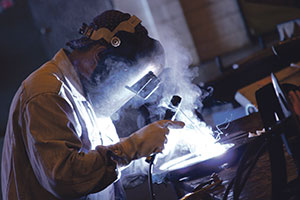 Impact Technical Services provide LEV systems, equipment and testing to completely remove the hazardous fume from the working area. It is specialised and experienced at dealing with this type of welding fume and are on hand to ensure you are fully compliant and protecting your workforce. The free assessment includes a site visit by an experienced LEV technician who will check and advise you on your current fume control methods to ensure you are adequately protecting your workforce. The HSE announcement, dated February 2019, explains that while general ventilation was deemed adequate protection from mild steel welding fume, it is now insufficient and that Local Exhaust Ventilation (LEV) systems and Respiratory Protective Equipment (RPE) is required as a result of the findings.
With immediate effect, there is a strengthening of HSE's enforcement expectation for all welding fume, including mild steel welding; because general ventilation does not achieve the necessary control. While welding fume was the focus of this new evidence, cutting and burning processes can also produce significant metal fume. Paragraph 24 of the guidance to the Control of Substances Hazardous to Health Regulations 2002 (COSHH) recommends employers review their risk assessments and controls in the light of such new knowledge.
T 0116 244 8855
enquiries@impactts.co.uk