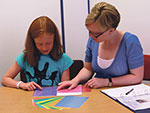 Business and Industry Today are honoured to award Crossbow Education with our Education Company of the Month for their incredibly innovative solutions for children and young adults with special educational needs all over the world, helping them to achieve their true potential.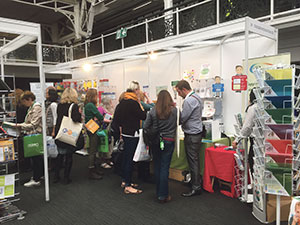 Operating out of Stafford in the UK and Birmingham, Alabama in the US, Bob Hext established Crossbow Education in 1993. During his time as a SEN teacher, Bob started the company after developing two educational based card games that he'd designed to help his dyslexic students. Understanding the needs of children with special educational needs, Bob was surprised how little help there was with learning materials that really engaged children's attention.
Bob set out to change all that and now Crossbow Education is considered one of the leading developers and suppliers of visual stress and dyslexia based educational aids in the country.
I had the chance to speak with Bob Hext and gain some insight into Crossbow Education.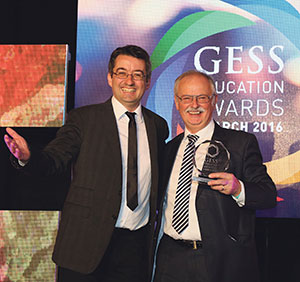 "We supply multisensory teaching resources for students with literacy and numeracy difficulties, especially dyslexia and dyscalculia. Within that sector, we are the UK's leading supplier for resources that help overcome visual stress: coloured overlays, tinted reading rulers, tinted exercise books and the 'Tint and Track' screen tinting software. By 'leading', I mean we now have visual stress intervention resources in around 70% of UK schools, so this isn't just empty marketing-speak. Our Visual Stress Collection won the SEN Product of the Year award at the 2014 Educational Resources Awards."
Crossbow Education's latest visual stress solution, the Tint and Track software is an innovative, fully configurable screen overlay program that provides tinting to the screen either in a bar or full screen, working alongside existing educational software, making it much more comfortable for people with visual stress to spend prolonged periods of time reading and writing using a computer.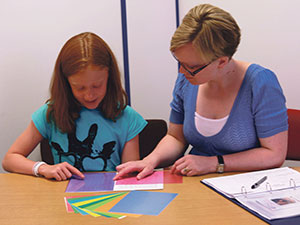 Thanks to the success of the products Crossbow Education produce, Bob has moved to a much larger premises enabling him to improve the already excellent efficiency and service provided. I also asked Bob what the future holds for his company.
"To increase our rate of growth with new products, more overseas expansion, and by reaching the remaining 30% of UK schools. Our vision for the UK is that every school understands the importance of assessing for visual stress before age 7, and then meets the needs they discover with overlays or reading rulers and tinted exercise books in the necessary colours."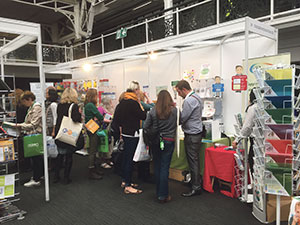 Trade shows are the perfect way of educating schools and teachers about the benefits of Crossbow Education's excellent teaching aids and learning tools and Bob is extremely keen to attend as often as possible.
"Our main show is the TESSEN show, where we always do really well as we have a wide range of very teacher-friendly stuff available to buy off the stand. We've done that event in its various incarnations every year since 1994, when it was held at the Cumberland Hotel. We also did BETT this year, primarily to launch our new Tint and Track software, and we do the Education Show regularly, plus various smaller specialist dyslexia and SpLD events"
For more information about the great work Bob Hext is involved in, and about the incredibly innovative products Crossbow Education have developed and continue to innovate, don't hesitate to visit the website or alternatively contact Bob and his team using the following details.
T 0845 269 7272
sales@crossboweducation.co.uk
www.crossboweducation.com