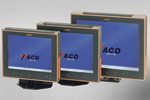 M.I.Data Solutions Ltd (MIDSL) is a forward-thinking specialist in telecommunications and portable data collection systems with a proven ability to adjust its services as appropriate to reflect the needs of individual clients. We spoke to Founder and CEO Marcus Dawson to find out more about the movements of this continually evolving enterprise.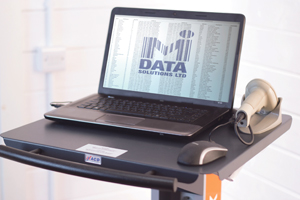 When the company started out it traded under the name Marcom International (after leaving Symbol Technologies International in July 1995). It was later rebranded to M.I.Data Solutions Ltd and has progressed over the decades to become, as of 2016, the UK's only reseller of the MAX Mobile Work Station, an impressive and independent IT working platform developed by ACD Elektronik GmbH.
"The company has adapted with the times," Marcus explained. "Initially we offered datacomms support and regulatory consultancy services (telecom, electrical safety and electromagnetic compliance) related to the handheld terminal and portable data capture industry.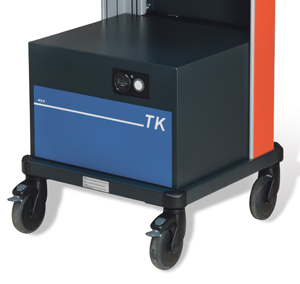 "Over the years, in partnership with a German modem design company, we have supplied modem modules for integration into third party hardware and stand-alone modems customized as OEM products for handheld terminals, franking machines, meter reading and lift control applications. At the request of one retail client we expanded to provide a UK repair service for their handheld terminals."
This progressive change made relocating a necessity. The business was originally based in Reading, Berkshire, and it has since moved to Ringwood in Hampshire in order to better cope with the increased demand and to act as a more accessible base for its personnel. Its operations in recent times revolved predominantly around the provision of its handheld terminal repair services, but ever since its partnership with ACD and its newly obtained status as a reseller of its cost-effective MAX work station its focus has shifted slightly.
The German manufacturer of handheld terminals, ACD, noticed that many British companies were frequently visiting their website to find out more about this particular product and this surge of interest was what initially prompted the organisation to appoint MIDSL as its dedicated UK representative.
"We are very excited to take on this challenge," Marcus informed our team at Business and Industry Today. "The aim is to grow the business further in order to offer more ACD products, such as their MFT-range of ruggedised industrial data terminals. The solutions from ACD are designed and manufactured to the highest quality standards and the end-user can be assured of long reliable service with comparable sales and technical support. As a small company, we have the flexibility to take on projects that larger organisations cannot."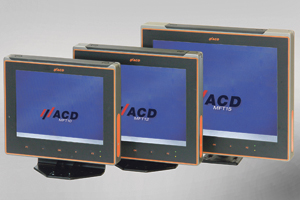 The MAX Mobile Work Station has been sold successfully in Germany for a decade and it is now time to inform UK businesses about the value of this remarkable product, which can function with great effect in a number of applications. Usable in a variety of industries – not just the warehouse and logistics sectors – the beneficial productivity tool enables organisations to maximise efficiency in the workplace whilst enjoying a quick return on investment.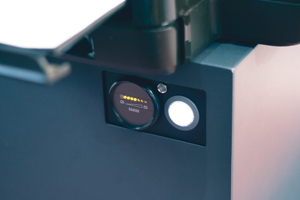 The popular product has been utilised by Amazon in both Germany and the UK. It has also been incorporated by a leading world courier service, an American power tool manufacturer and other coveted customers working amidst the warehousing & logistics and automotive sectors. There is even a specialised version available, the MAX-TK, which was strategically designed for use in deep freeze environments.
MAX combats the issues involved with commonplace warehouse management software; printers placed in static locations means operatives are wasting time and energy walking back and forth to fetch labels – this extra effort makes more room for human error and is costly (especially when considering the time accumulated following a working week, month or year). Other problems include damage to a company's reputation and money loss due to incorrect labelling and the subsequent expense of recovery and perishable goods loss.
The solution comes in the form of MAX, a useful and sophisticated system that can, in essence, carry and power your IT resources direct to the job. Its main feature is that it mobilises on-demand printing, which eradicates the working pathway and increases work volumes and operational accuracy – this in turn reduces man-hours and the need for overtime.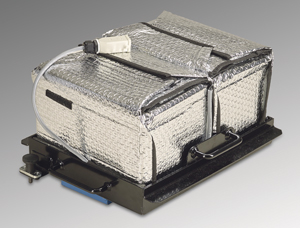 Marcus was keen to tell us about this technology, "MAX can be used with any new or established warehouse IT management software; it simply permits the user to carry the IT resources and other tools to the job in particular high capacity printers. It is a well-designed quality product and all users have found investment in it has been appreciated by the workforce and has brought a quick return in terms of warehouse efficiency and staff productivity.
Looking to the future, the plan is quite straightforward and that is to gain traction in the market for MAX and be a good and successful reseller for ACD. We have been in business for 22 years and have weathered all the economic storms during that time. In addition to this we are proud to have the backing of ACD and although we are a small, we are not a "here today and gone tomorrow" company. We believe that in business, understanding the problem is 80% of the solution and so it is important to listen to the customer carefully and provide the solution they need and not what you want to supply."
To find out more about MAX, or any of the other solutions or services available, please contact MIDSL as soon as you are able. Any enquiries you raise will be answered by a company consultant via email or telephone, and the website provided below is also a great platform you can use to obtain further information. Online you can even find the MAX configurator, which allows the user to configure MAX to their specific requirements and, following this, place an order (if they so wish).
T +44 (0)1425 489234
sales@midsl.co.uk
www.midsl.co.uk