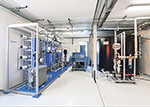 German Industrial water solutions provider EnviroChemie introduces its complete portfolio for industrial water solutions, water services and water chemicals to the UK market. As part of this initiative, its subsidiary Clearfleau Group Ltd, has been renamed EnviroChemie UK Ltd.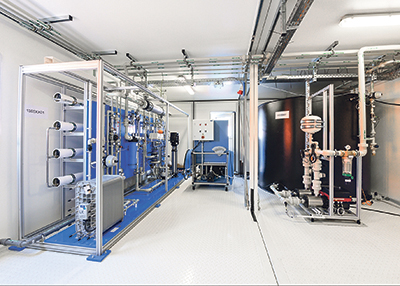 EnviroChemie GmbH has established reputation for energy and resource efficient technologies for water and wastewater treatment and recycling, specialising in developing and implementing sustainable customised solutions in different industries.
We offer a holistic range of 'Made in Germany' branded products and services based on biological, membrane filtration and chemical-physical processes, whose pedigree relies on its long list of research achievements and patents.
EnviroChemie adopts a partnership approach in which client specialised needs and characteristics form the basis for individual design, planning, engineering, building and commissioning of treatment plans.
Plant solutions for water treatment and resource recycling or biogas production save valuable resources and energy. We continuously develop the technology lines for physico-chemical, biological and membrane technology water treatment, created in our own research department. Customer-specific solutions can be tested in our own technology centre or in pilot plants.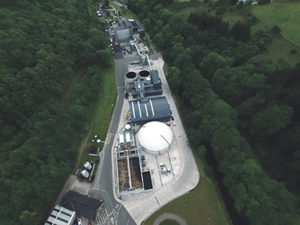 EnviroChemie is a member of the EnviroWater Group, a network of companies with specialists in the solution of a broad range of requirements for sustainable water treatment.
Within this network, EnviroChemie UK has been appointed to design and build a new onsite Bio Plant and wastewater treatment facility at the BrewDog Brewery in Ellon, Scotland.
The AD facility will convert organic process waste to site generated biomethane for injection into the gas grid and help reduce water usage by over 40%, improving the sites carbon footprint and helping BrewDog towards their target of zero emissions.
The EnviroChemie solution was chosen for its ability to convert a high proportion of the organic waste to Biogas, with the post treatment producing a high-quality water for surface discharge or potential reuse.
The EnviroChemie WaterExpert™ digital platform will also be incorporated, as part of the ongoing plant operation.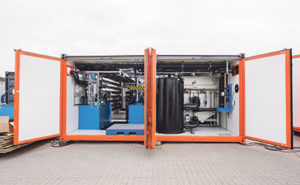 The WaterExpert™ app offers an easy and convenient way to help monitor and optimise plant operation. Using a smartphone, tablet or desktop computer, you can get a remote overview of the status of the entire plant with:
Real-time data monitoring, including trend graphs and performance analysis
Remote monitoring (optional)
Digitised plant inspection rounds and checklists
Customised alarm and maintenance management.
This means you can minimise the amount of work required on site, reduce costs and even optimise operation to make it more efficient.
To use your water resources more efficiently, seek practical advice from our advanced water treatment specialists.
For more information, please contact:
T 08444 776292
Lester Young
lester.young@envirochemie.uk
www.envirochemie.co.uk