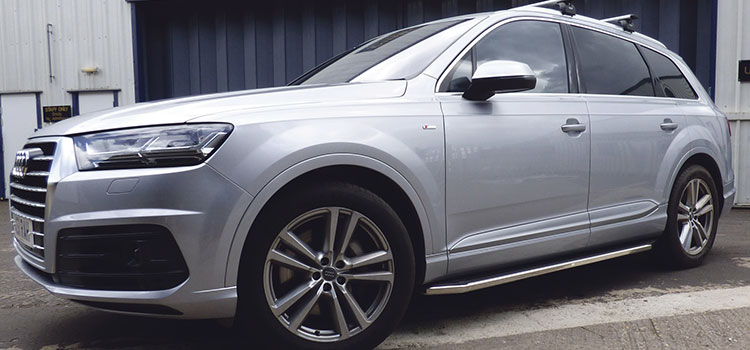 Business and Industry Today is incredibly proud to present Direct 4×4 Manufacturing Ltd as its selected Vehicle Accessories Supplier of the Month.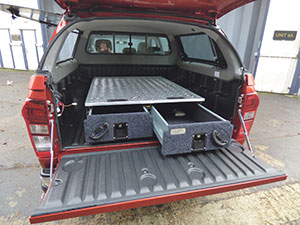 A renowned UK leader in 4×4 styling accessories, Direct 4×4 has been satisfying the needs of a range of customers for almost 20 years. It was set up by Director Harvey Pugh in 1997 and began selling a range of steel wheel covers before importing its first container of various accessories in 2004, bringing them to the forefront of the 4×4 market. Today, the well-established company are renowned for its outstanding products and services which are distributed throughout the world from its base in Derby.
Their exceptional product portfolio of accessories, suitable for 4x4s, pick-ups and vans, boasts a superior range of Steel Canopies, Side Steps, Roof Tents & Racks, Drawer Systems, Fog Lights, Sun Shades and many more.
"From humble beginnings we have gone from strength to strength," commented General Manager, Mark Kerry. "We are now one of the market leaders in this country and yet still hold on to the customer-orientated values that we had in the beginning.
"We strive to only source products of the highest possible quality from top manufacturers. We regularly visit our factories and carry out checks to ensure this high level of quality remains consistent and products continue to satisfy customer needs."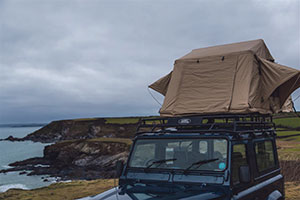 Direct 4×4 has teamed up with global giants Sammitr, to supply the UK with the only steel pick up canopy/hardtop on the market. As the number one choice for strength, value and peace of mind, the SMM Canopies are by far the toughest canopies around today. Their strength far exceeds all the others currently on the market and they are made with 0.8mm thick galvannealed steel which is also used on the body of vehicles. The stylish design incorporates high roofs, durable internal trim and great roof rails which are suitable for Isuzu, Ford, Nissan, Mitsubishi, Toyota and VW.
Other notable products in the range include the innovative Drawer Systems. Extremely robust, these efficient storage systems provide a quality solution that is guaranteed to last as well as adding style and value to your vehicle.
Continuing their successful partnerships, as well as buying stock in bulk, Direct 4×4 has recently teamed up with FPS to distribute their range of products, which will significantly enhance Direct 4×4's renowned product offering.
"Our aim is to educate the UK market to show there is an alternative to the current offering, that provides something a little different and offers fantastic benefits," Mark concluded. "We feel the company is going in a very positive direction and are excited for what the future has in store.
"Our customers are our number one priority and we always put them first. As can be seen from our customers' feedback, we have a customer driven ethos and will respond to any communication as soon as we can, which has been proved with our thousands of happy customers."
For more information, contact Direct 4×4 on 01332 601016, email: sales@direct4x4.co.uk or visit the website at: www.direct4x4.co.uk