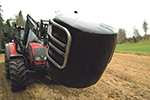 In this issue of Sustainability Today, we are pleased to announce Trioworld as our Plastic Packaging Solutions Company of the Month.
Established in 1965 by Vilhelm Larsson, the company was formally known as Trioplast AB and changed its name to Trioworld in 2021. For more than 50 years Trioworld has been a leader in plastic packaging solutions and is comprised of 16 companies with over 1,500 employees with operating production facilities in Sweden, Denmark, the Netherlands, the UK and France. Based in Smålandsstenar, Sweden, its products are sold around the world with the aim to deliver solutions to make transport and food safer, agriculture smarter, packaging more efficient, and provide optimal protection in healthcare.
Trioworld believe plastic can make the world safer and healthier for everybody. As a company it is committed to making plastic part of a sustainable society and pushing the boundaries of what is possible with the development of circular plastics, which perform a full loop from collection to conversion. Trioworld produce plastic products for its five main divisions which are stretch film, industrial film, health care film, carrier bags, and consumer packaging and are the leaders in the use of recycled plastics.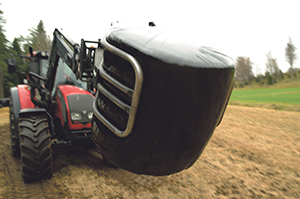 Taking full responsibility to ensure the business aligns closely with sustainable business practices, Trioworld is leaps ahead of any competition, marking itself a true leader within the industry to promote a circular economy. Its portfolio already consists of multiple Loop (recycled material) and Lean (less material usage) and the company have set themselves clear goals for the development of recycled products. At the same time, it offers an unrivalled service to its customers, whether on the field of the farmer or via its in-house Packaging & Safety Centre. It is vital for them to understand their customers' business and profitability and help them in their day-to-day work.
In exciting news, Trioworld is soon to launch a new Premium Performance stretch film with 30% PCR content. This product is truly unique as it has the same properties as a virgin-based stretch film. The customer can contribute to their sustainable goals and at the same time maintain their level of load security. Committed to finding new ways to increase efficiency in the field of agriculture, Trioworld has a very close cooperation with entrepreneurs and farmers. Trioworld also offers a large range of products for the agriculture industry with recycled content (PCR) for both silage stretch and silage film.
Trioworld's multifaceted capabilities allows the company to serve a diverse range of industries from its agri stretch film products which are sold to farmers via cooperatives and distribution partners, to its stretch film products which are sold to end customers in various segments, as well as distribution partners, its refuse bags that are sold to various retailers, and its consumer packaging solutions that are sold to many different companies in food production.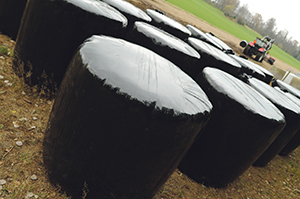 In recent news, Trioworld Group has signed an agreement to acquire the British company Eurofilms Extrusion LTD (Eurofilms), a leading player in solutions for high performance stretch film for load security. This transition will allow both companies to join forces in developing the best circular offering in the market for recycled plastics. The Eurofilms superior commitment to service and support in the UK and West European markets will give Trioworld a fantastic platform for enhanced growth.
Trioworld have recently started taking webinars which they invite you to attend. You can read more about the webinars on the company's LinkedIn profile.