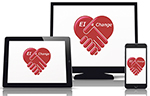 Online learning is a developing global industry growing at 5% year on year and is expected to reach $300 billion by 2023. Online learning is useful when facts, information and data need to be delivered in a quick, easy, uniform manner to many people.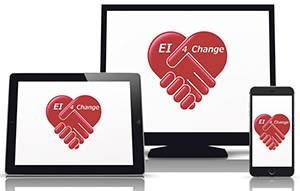 Courses are made up of inspiring, engaging content presented through high-definition video using animation and interactions with crisp audio. They contain well-made training activities, exercises, and quizzes to test acquired knowledge and understanding.
Good courses are continually updated as techniques improve, and further methods of presentation become available. Quality courses incorporate closed captions for the hard of hearing and accessible PDFs for people with visually-impaired disabilities.
Gamification of online learning means that progress is automatically tracked and rewarded. This encourages the learner and can be seen by those organising the training.
Being online, courses are available around the clock from anywhere in the world meaning that learners can get their training wherever they happen to be. They can learn at their own pace, at whatever time suits them and they can review & revisit the material many times.
Ei4Change has a range of online emotional intelligence courses taken by 250,000+ students in over 190 countries at: www.emotional-intelligence.courses
The 43rd Business Show, ExCeL London November 2021 video – Creativity: The brain, emotional intelligence, and intuition in business
https://youtu.be/OwwhUpQcCQA