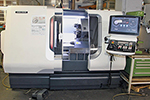 The Corona crisis has had a drastic effect on the global economy and production in many companies. Although the market is slowly recovering, supply bottlenecks still exist. Examining the causes of global supply problems, insufficient capacity in the German mechanical engineering sector, and second-hand machinery as a way out of the crisis.
Delivery bottlenecks with full order books
The German mechanical engineering sector is sounding the alarm. On the one hand, companies recorded a significant increase in orders in 2021. On the other hand, almost half of all manufacturers are complaining about production obstacles due to a lack of components. This affects not only electronic components and metal products, but also plastics, rubber and chemicals. The automotive industry is also struggling with a lack of microchips and steel parts. Here, assembly lines were even at a standstill in 2021. The same problem is also evident in countless other sectors, such as the furniture industry. The market for chipboard, fittings and hinges has been emptied. Chipboard, fittings and hinges are nowhere to be found on the market. There is a shortage of plastics, glass and foams. The same goes for materials for sofas and mattresses. Customers looking to buy a new couch or kitchen today will require a great deal of patience. Delivery times are growing longer. And prices are rising.
Small virus, huge impact
All economic experts agree that the bottlenecks in international supply chains are a direct outcome of the Corona crisis. But how can such a tiny virus determine which goods are available to us at which times, in what quantities, and at which prices? The decisive factor here are negative feedback effects that amplify their impact: fluctuating demand distributed unevenly across different sectors, combined with tight transportation capacity in container shipping, have plunged the global economy into turmoil.
Unprecedented fluctuations on the global market
Flashback to 2020: the global uncertainty caused by COVID-19 and the drastic measures imposed to contain it lead to a historic collapse in global demand. Global economic output falls by 7.8%, more than during the 2008 financial crisis. But new hope springs in 2021: new vaccines seem to herald the end of the pandemic. Measures are relaxed in many regions, and the global economy picks up speed. Global demand is growing by an impressive 6%. However, different sectors are now benefiting from this surge in demand as compared to before the pandemic. Instead of returning to the usual demand for services such as tourist travel, food and beverages, and cultural events, consumers are now increasingly buying cars, smartphones, computer games and similar goods. The travel industry is clearly lagging behind, because many countries still have strict entry restrictions in effect. For example, China's current winter flight schedule (2022) offers only 2.2% of the international connections previously available within the same period in 2019!
Supply bottlenecks as the 'perfect storm'
But isn't increasing demand always good for the economy, regardless of the sector? In principle, yes. But you also need to be able to satisfy the exploding demand. If raw materials, semi-finished products, and essential components such as microchips are not available in sufficient quantities, production grinds to a halt. And when the scarcity of goods comes up against the scarcity of shipping containers, which is still a distant ripple in the wake of the 2008 financial crisis, the "perfect storm" quickly brews. The 'storm winds' are currently also blowing towards the German and European economies. Experts are therefore speaking of a "deceptive boom in German industry" despite well-filled order books.
Backlog in machine construction
Let us now imagine we were in the shoes of a hypothetical manufacturing company in the metal industry which receives a long-awaited large-scale order from a renowned customer. However, in order to fulfil this order, the contract manufacturer will need to invest in a new CNC lathe with precisely defined characteristics. This company is now notified by its chosen machine manufacturer that the average delivery time for such a machine is more than 6 months. In the worst case, it may not be available for another year. It is impossible to predict exactly, because it is unclear when necessary components will be delivered from Asia. And even if all components become available at some point, it may still take a long time. This is because with an average capacity utilisation of 91.8% (according to the VDMA), many manufacturers simply have no more available capacity. Set in motion by a microscopic virus, the 'perfect storm' of supply bottlenecks now also threatens our hypothetical contract manufacturer. For him, this situation means possibly losing a lucrative major contract along with the repercussions for the future development of the company. But can't we simply wait out these 'storms'?
Second-hand machines as a way out
One way for the contract manufacturer to solve this predicament is to purchase a suitable second-hand machine. This market has also shown strong growth in recent years and is estimated to have a global volume of around 380 billion euros. Because all the components in second-hand machines are already installed, there is no production backlog here. Long delivery times are eliminated and the machines can be immediately integrated into ongoing production at the new location. Furthermore, every online auction is an opportunity to acquire good-as-new machines for far less than the original price.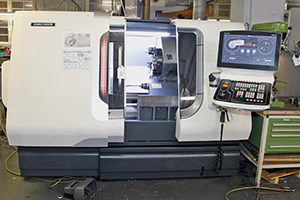 Surplex against the supply crisis
A major European player such as the industrial auction house Surplex, which maintains its own branches in 14 countries, auctions off more than 55,000 used machines and factory equipment in over 550 online auctions every year. With such an abundance of offers, there is a high probability that even our hypothetical contract manufacturer will find the right machine to fulfil their important major contract on time. Industry and trade can satisfy their replacement needs at short notice on surplex.com and expand their machinery at low cost. Apart from individual machines, machine packages and entire production lines, there are also forklifts, warehousing equipment, peripheral equipment, workshop equipment and much more on sale. This is reassuring news at a time when you sometimes have to wait up to seven months for a new compressor to arrive after one has broken down. As companies well know, a defective compressor can paralyse an entire production operation. High-quality second-hand machines are therefore a welcome relief for overcoming precarious supply bottlenecks.