Master Abrasives has been offering solutions for industry over many years, through its experience and knowledge of abrasives and tools. To complement its product and service range, Master now offers the complete solution for training with its safe use of abrasives (machine and handheld power tools) course as well as awareness of Hand Arm Vibration (HAV) via Toolbox Talks. As a member of the British Abrasives Federation (BAF), Master supports its recent statement that, when used correctly, abrasives have an excellent safety record. Whilst reputable manufacturers follow precise manufacturing standards (EN 12413) to ensure products are fit for purpose, problems are likely to arise when products are used incorrectly or for materials and applications for which they were not intended.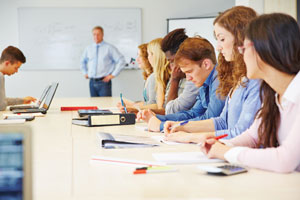 The training courses offered not only help to fulfil legal requirements and reduce the propensity for accidents, they can seriously improve operator and programmer knowledge to further cut scrap rates and improve output. The programme can be tailored to your specific needs and can even be expanded to include application recommendations for abrasives to improve performance according to customer needs.
Complimenting this, Master Tool Services (MTS) offers Toolbox Talks, accredited by IOSH, on understanding HAV and how to control and reduce the risks involved. MTS can also offer training on the repair and maintenance of certain brands of pneumatic tools, as well as offering a complete repair, servicing and maintenance programme for customer tools.