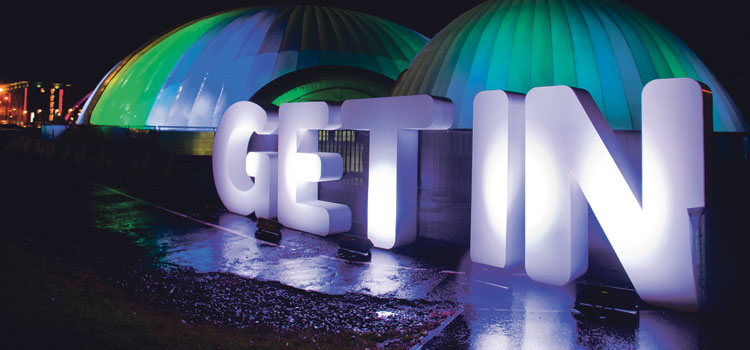 Business and Industry Today is pleased to announce that Inflate has been selected as its well-regarded Creative Solutions Provider of the Month.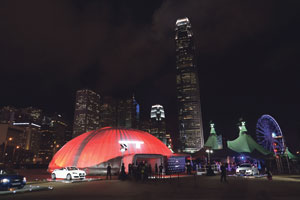 Inflate, the award-winning design and production consultancy, was born when founder Nick Crosbie left the Royal College of Art in London back in 1995. It wasn't until 17 years later when current Managing Director, Simon Coulter joined the business, teaming up with Nick to pursue further enterprising ventures by utilising his refined knowledge in retail and product sourcing/development.
The company specialises in providing inflatable solutions independently tailored to suit customer specifications. Designed to create a memorable impact, the innovative environments that can be made using this advanced air technology have great commercial purpose with their intriguing shapes and dominating structures. As a fresh and quirky marketing technique, the pop-up domes, cubes and turtles enable organisations to take their original ideas to new levels of elevation.
"We are designers at heart who think differently as to how we can help our customers deliver commercial, thoughtful, go-anywhere, use anyhow, sound results," Simon explained. "We live up to the literal interpretation of our brand by increasing our clients' brands by a large or excessive amount. Our design has been what has helped us to keep challenging against the norm, the way they are thought through, executed and brought to market."
Inflate's main site can be found in the ever-growing hub of creativity that is Bournemouth. Relocation to the region in early 2014 saw the development of a boutique basement sewing facility, which effectively acts as the birthplace for the brand's individual ideas and experiments. The business has both the practical skill and the theoretical understanding to take a concept and cultivate
it successively until it has passed the production stage and is ready for delivery.
"The company ethos is all about origination," Simon continued. "Design is at the very core of what we do and the custom of the business underpins that – we have over 20 years of knowledge and a design portfolio that others are only inspired by (or even copy). In a world where so many people and companies don't, we always strive to lead the market and create new opportunities.
"The inflatable market has become pretty competitive, particularly in the UK with new emerging companies. We want to try and differentiate ourselves from them as original thinkers and designers. Our heritage has taught us a lot, and as we continue to be copied, it drives us on to be even more creative in what we do on a daily basis."
Inflate's remarkable products have been utilised by many esteemed names – the team have previously worked in accordance with global brands such as Audi, BMW, Absolut Vodka, Coca Cola and Lacoste (to name just a few). Its client base is extremely varied due to the fact the company has the competency to fulfil any associated brief, no matter how challenging or inventive. Its superior
reputation means Inflate has secured a number of collaborations with customers, designing bespoke inflatables exclusively for
them.
Simon was particularly keen to discuss the company's future movements, "We are looking to further develop into the USA and increase our global presence whilst making a splash next year with

some of our new products and relationships," he enthused. "Another key focus of ours will be the joint venture of ours in the USA which we just announced – Inflate Airmerica – where we have offices in New York and manufacturing facilities in South Carolina."
T +44 (0)1202 293935
info@inflate.co.uk
www.inflate.co.uk