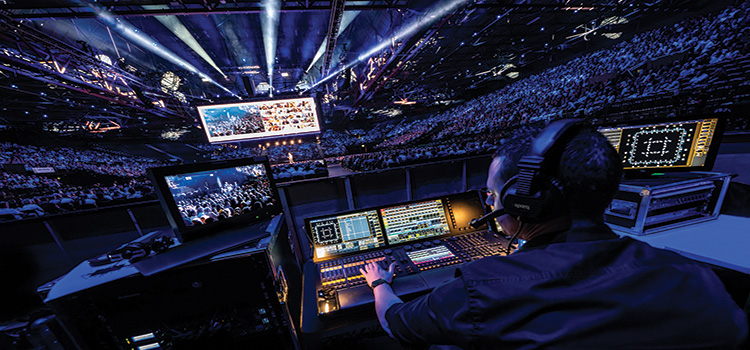 Within this issue of Business and Industry Today, we have selected leading company the Saville Group as the recipient of our Audio Visual Specialist Company of the Month, for its outstanding commitment to the industry and ongoing encouragement of new technology for the audio visual industry.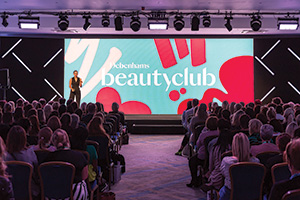 Displaying a wealth of knowledge and rich heritage, the Saville Group was first founded in 1876, in York by chemist, John Saville. A pioneer in the then emerging photographic technology, it was a natural progression for the business to develop from photography to audio visual, ultimately creating the Saville Group – audio visual technology specialists and leading collaborative systems integrator.
"We are a people focussed business and this is core to all the relationships we build – with clients, partners and staff alike. We are committed to delivering unrivalled client experiences and helping drive the audio visual industry forward into its next chapter" explains Andy Dyson, Joint Managing Director.
Industry Leader
"Growing and continually responding to the industry, Saville Group has expanded and established itself as a leader in audio visual technology" Andy stated, "We have been a front-runner in the audio visual industry for over 50 years." Operating from its head office in York, the company delivers an unrivalled global service through its specialist operating brands, which have been created to help businesses communicate, collaborate and prosper.
Brand Transformation
One of the most notable developments for the business occurred in September 2018, heralding a new era for the company. Following two years of consecutive business growth, the company undertook an extensive brand transformation to align itself with the diverse, and rapidly changing technology industry.
"Throughout our years of business, we have seen many changes in the industry, as our audience differed" Andy explained, "We wanted to be able to focus on the core parts of our business separately so we could truly deliver beyond expectations for our clients, hence the rebrand. Now the Saville Group is the parent corporate company supporting our two highly focussed operating brands; Sparq and Visavvi."
The transformation has been extremely successful for the Saville Group and has enabled the company to meet the demands of an ever-changing industry. "The rebrand has been received extremely well" Andy continued, "Turning our business into a modern multi branded global company, we have seen a 25% increase in sales, with the financials showing an increase from £35 million to £43.5 million for 2018, making our rebrand year one of the best yet."
"We have built a strong reputation of being at the forefront of the audio visual industry and although we have gone through a brand transformation – we want to assure our clients that we are the same Saville Group that they know and respect, and that our new branding is furthering the support for the audio visual industry."
Live Event Experiences
Sparq is a dynamic technical event production specialist, which pushes boundaries, raises expectations and inspires amazing live experiences. Its 360 service provides full production right through to simple kit hire – and everything in between. No matter what the size or scale of the event, the Sparq team work in collaboration to create stunning live experiences, which will truly delight audiences and generate lasting memories. From business briefings right through to award ceremonies, Sparq is dedicated to making any event experience extraordinary.
AV System Integration
Visavvi is an industry leader in integrated audio visual solutions that deliver ingenious business collaboration environments on a worldwide scale. Providing services from initial audio visual consultancy and system design to installation and maintenance – the team at Visavvi provide agile audio visual solutions that enhance and support businesses through seamless communication.
Cloud Based Conferencing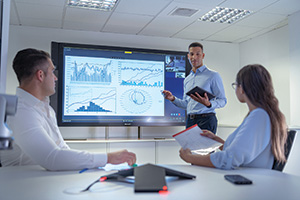 A noteworthy feature within Visavvi's comprehensive portfolio is Convene, a subscription-based hosted video collaboration environment. Convene enables users to communicate with multiple parties virtually, through cloud based meeting rooms. "Within the growing modern business world, there has been a shift to embrace collaborative technology" continues Andy, "We are collaborative technology specialists. Through our brand Visavvi, we have our own video conferencing platform Convene, which provides the ability to interface across mixed media platforms such as Microsoft Teams, Skype plus traditional videoconferencing systems including Poly, Cisco, Lifesize, Zoom."
Working for a multitude of different clients, the Saville Group has worked with industry sectors such as corporate, financial, healthcare, public sector, retail, design and build and many more. "We've worked with small businesses, right up to household names and blue chip global brands" Andy said.
One of the most notable focuses for the company is its strong stance on looking after the members of its team. "We encourage our workforce and invest in them, ensuring everyone has the opportunity to develop their careers. Through this, we have built an enviable group business culture which the Board have been instrumental in implementing " Andy expanded, "Our teams have expansive knowledge within the industry and they are all well-equipped and driving for the same thing – we listen to our customers and we deliver the best solution for them beyond expectations."
"We have long standing, experienced personnel with a huge amount of industry knowledge which clients definitely benefit from" Andy stated, "You won't find a more dedicated, experienced team."
In terms of recent initiatives for the company, Andy told us that, "we have upgraded our facilities for our teams, providing modern productive working environments. We believe in supporting our personnel and continually invest in them with training such as mental health awareness. We have 22 qualified Mental Health First Aiders now, as we understand the pressures around working within a demanding industry and we place a great importance on work life balance. We want the Saville Group to be recognised as the best company to work for."
Global Presence
Indeed, it is clear to see the dominating presence and rich history that the Saville Group has delivered and continues to deliver. Placing the utmost importance on being a people business that works for and with its clients, the Saville Group is continuing its approach to maintain its position as a global leader in the audio visual industry.
Andy added, "We started from humble beginnings in York to where we are now, which is a dominating global presence."
For any more information, please see the detail below.
T 0370 606 1100
www.saville.group