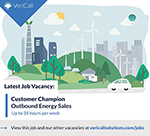 New Jobs section of website launched to aid recruitment in Fife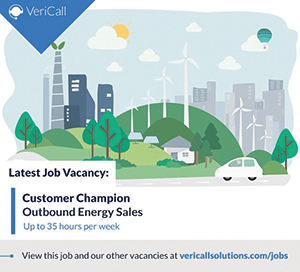 VeriCall Ltd recently announced that it has been awarded a significant new contract by a major integrated energy company, beginning February 1st, 2021.
"Following a successful 2020 I am delighted that we are starting 2021 with continued growth, offering further new employment opportunities in the Fife region after this energy company put its faith in us with this new contract. Having created over 300 new positions in 2020, this further growth will allow us to continue our work with local partners to create sustainable career opportunities in Fife when they are most needed. It is an exciting time to join VeriCall and I look forward to introducing further talent to the team to be part of our journey," said VeriCall CEO, Adam Taylor.
"This project will begin with people working from home and, thanks to our approach of marrying technology with people, VeriCall is ideally placed to onboard complex projects like this successfully and safely while the current restrictions are in place," he continued.
"Due to this new contract and our consistent growth, we have launched a new section on our website specifically for jobs so people can find it easier than ever to join us. We always need motivated and ambitious people with sales and customer care experience," he added.
VeriCall is a UK based BPO that brings people and technology together with innovative and intuitive BPO solutions to serve businesses of all sizes. Started in 2017, VeriCall provides skilled agents coupled with best in class technology to deliver PCI Compliant, AI powered and Omni-Channel solutions throughout the UK and beyond. With an Engagement hub in Fife, Scotland, VeriCall currently employs some 400+ people.
www.vericallsolutions.com
www.pippathepa.com 
www.vericallsolutions.com/jobs